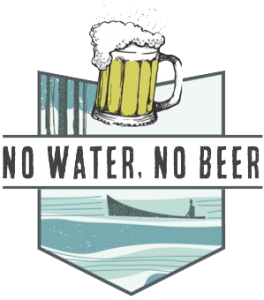 You can make this FUNdraiser  an over-the-top success!
Local businesses support Friends of the Fox River because it's a public water drinking source, our key recreational resource, and clean water equals great beer! Favorite local businesses, and our special friends, are pitching in to make this FUNdraiser over-the-top successful.
Sure, superior craft beer is the main event. Our headliner this year is Ballast Point, and we're also featuring Bell's amazing new brew, Oatsmobile. BUT we have incredible auction and raffle items, too. Most donated items are local goods and services from business owners that really go an extra mile for Friends of the Fox River to entice your attendance and support, and to reap the benefits of a clean river and healthy watershed in their own communities.
According to our ace donation-getting volunteer, we've had very positive responses from locals, one biz said "We'd love to contribute because Friends of the Fox River do so many wonderful things for our town."
It is not to late to donate. Please contact us if you would like your business to be included in this great event.  Or, do you want to just join the fun, drink great beer and try your luck in the silent auctions. Get your tickets now. There is something for everyone, take a peek at this partial list.
This silent auction item has a value of over $1200.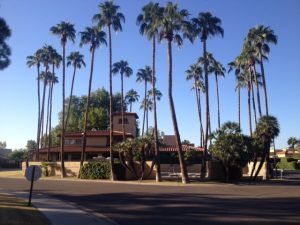 At the top of the list, although not local, we have a spectacular return donor offering a 7-Day Getaway at her fabulous Phoenix, Arizona condo, available from April 1st 2017 to January 1st 2018. Who wouldn't love to get away from Dundee in January, or even in December?
The 2-bedroom, 2 bath condo is in a quiet luxury property that's gated, with a swimming pool; it actually can sleep up to 8 people comfortably. It's in a location that's convenient to get to major highways and popular attractions, including the Grand Canyon, the historic downtown district, and Desert Botanic Garden, with their unique flashlight tours.
Dinner for 6
Two local purveyors of fine food and wine are offering up their very best: a dinner for six at L'Eiffel Bistrot and Creperie, and a premium wine tasting for four at Cooper's Hawk, both in South Barrington (but any Cooper's Hawk will honor their certificate).
Even symphony tickets
If symphony tickets are music to your ears, we have two vouchers for renowned Elgin Symphony performances – the Illinois Professional Orchestra of the Year. The 2016-2017 season offers some remarkable performances including Tchaikovsky's "Sleeping Beauty and Swan Lake," magical holiday concerts, and Beethoven's "Eroica," featuring award-winning guest violinist Angelo Xiang Yu. These vouchers are worth $90 apiece.
Attention Blackhawk fans
For fun and relaxation for the ultimate Blackhawks fan, one of our extraordinary volunteers has graciously agreed to part with his unique Blackhawks Adirondack Chair – so now you can watch every game in complete comfort and Blackhawks style.
FOUR………
Extend your summer and refine your game with 4 sensational rounds of golf – including a golf cart – at Randall Oaks Golf Club in Dundee, an incredible 18-hole
championship golf course that offers you a relaxed atmosphere to appeal to a diverse range of skill levels. This primo package is worth $268.00.
But wait! There's more

We've also received gorgeous baskets of fun, healthful, and unique products from premier spa and style salons, like BII, Barb's Studio, and Fox Valley Spa to the newest area antique/eclectics shop, Midwest Retro, to Two Brothers Brewing.
Then there's the bevy of gift certificates and cards, from everywhere you love to stop in for a snack, including: Buffalo Wild Wings, Chipotle, Georgio's Chicago Pizza, Dominick's Ristorante, Village Squire, Van's Frozen Custard, and Diamond Jim's.
Of course we have admissions to all the nearby places to visit for adventure and excitement, like Santa's Village Azoosment Park, Paintball Explosion, and even Adler Planetarium! Friends of the Fox is even donating a canoe trip for up to 20 paddlers!  There is just too much to list!

So what are you waiting for?