GRAND PRIZE WINNER: Bradford Vineyard- Foggy Morning on the Fox River near Saw Wee Kee Park-  $100 Cabela's Gift Certificate

The panel selected this panoramic photo of a gaggle of geese as they lounge on melting ice near the bank of the Fox River. Thick, foggy air mists across the scene and hints at change just around the bend. Will the fog quickly dissipate as the morning sun arises? Will a stray sound cause this entire gaggle to disperse? Is the ice melting to reveal the coming spring or is it growing as the weather cools? This photo captures the beautiful story of natural life on the Fox River and one of the reasons we love it so much.
RUNNER-UP: Annette Cozzi- Great Blue Heron on the banks of the Fox River at Fabyan Forest Preserve-  $50 Cabela's Gift Certificate
This regal photo of a great blue heron standing motionless on a protruding tree stump as the Fox River ripples behind him. Its blue-gray plumage appearing soft, yet spindly; proudly statuesque, it surveys the water, perhaps for food, maybe just at rest. And surrounding it, in dabs of similar color, are the always-changing waters of the Fox River.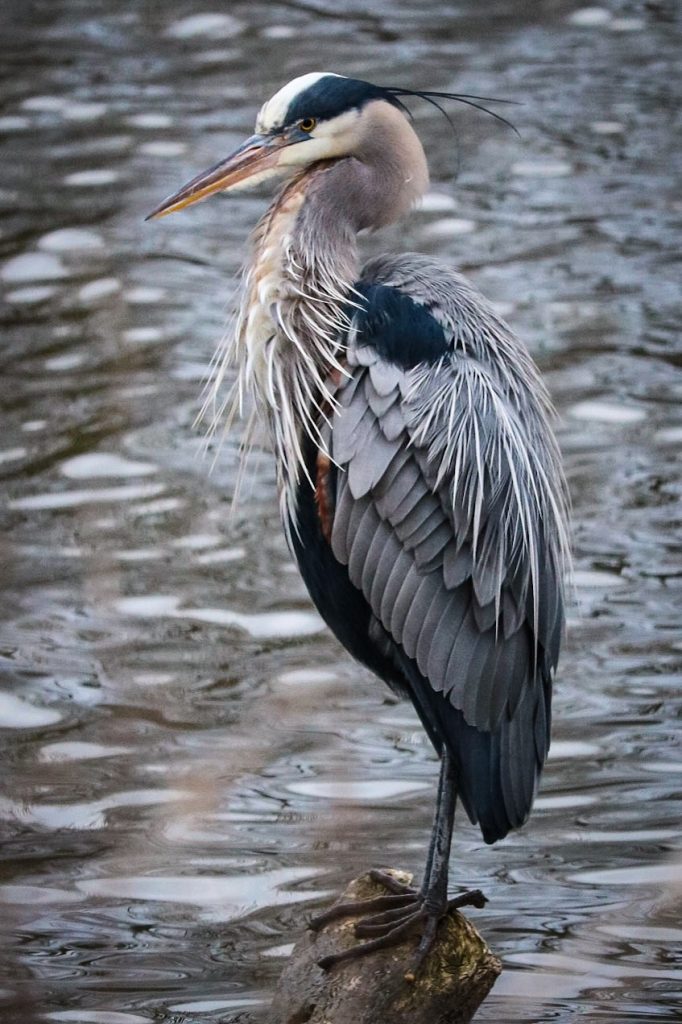 HONORABLE MENTIONS:
1. Annette Cozzi- Fabyan Horned Owl and her owlet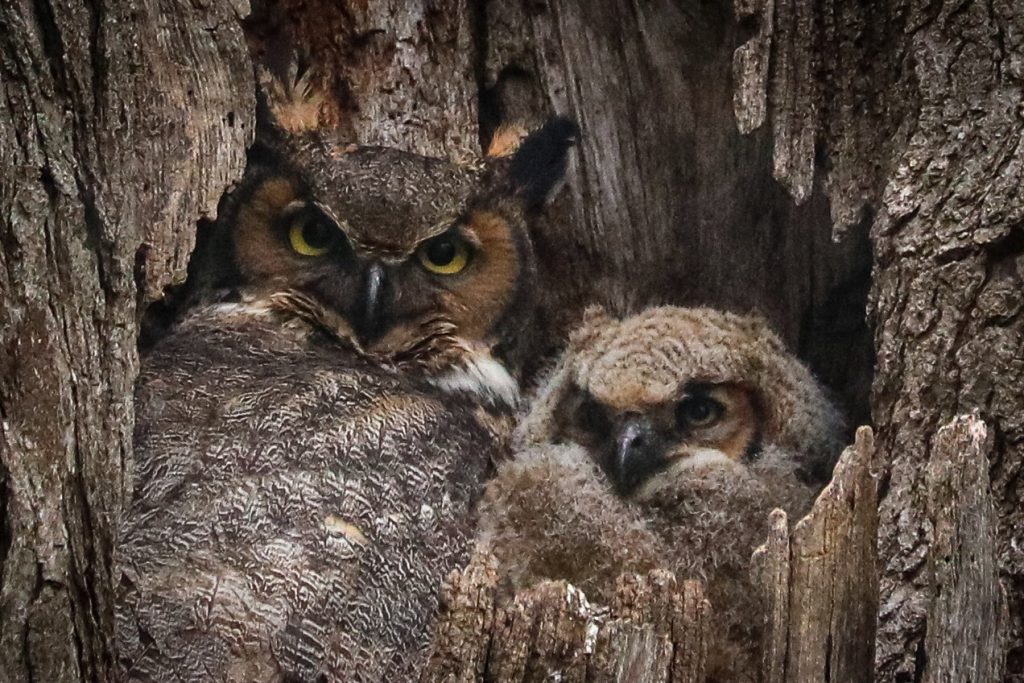 2.  Dave Soderstrom- Great Blue Heron flying along the Fox River at Island Park in Geneva, IL.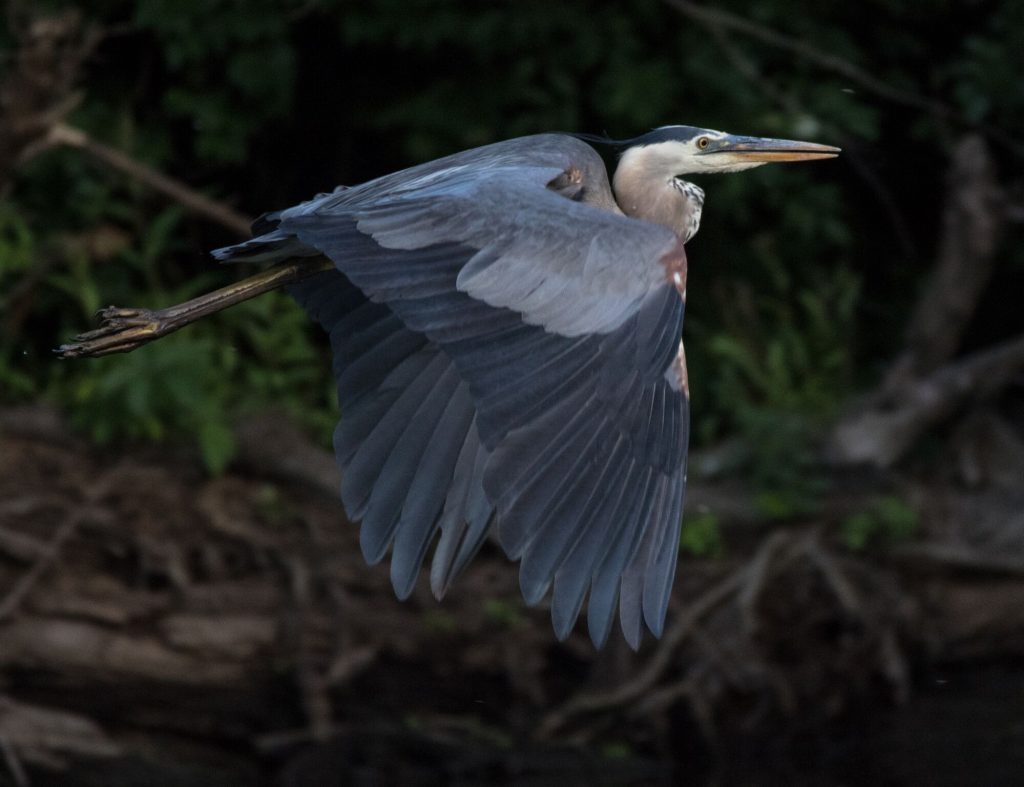 3. Ralph Miner- spotted this doe at Carl R. Hansen Woods where she "decided to hide herself by freezing and being perfectly still"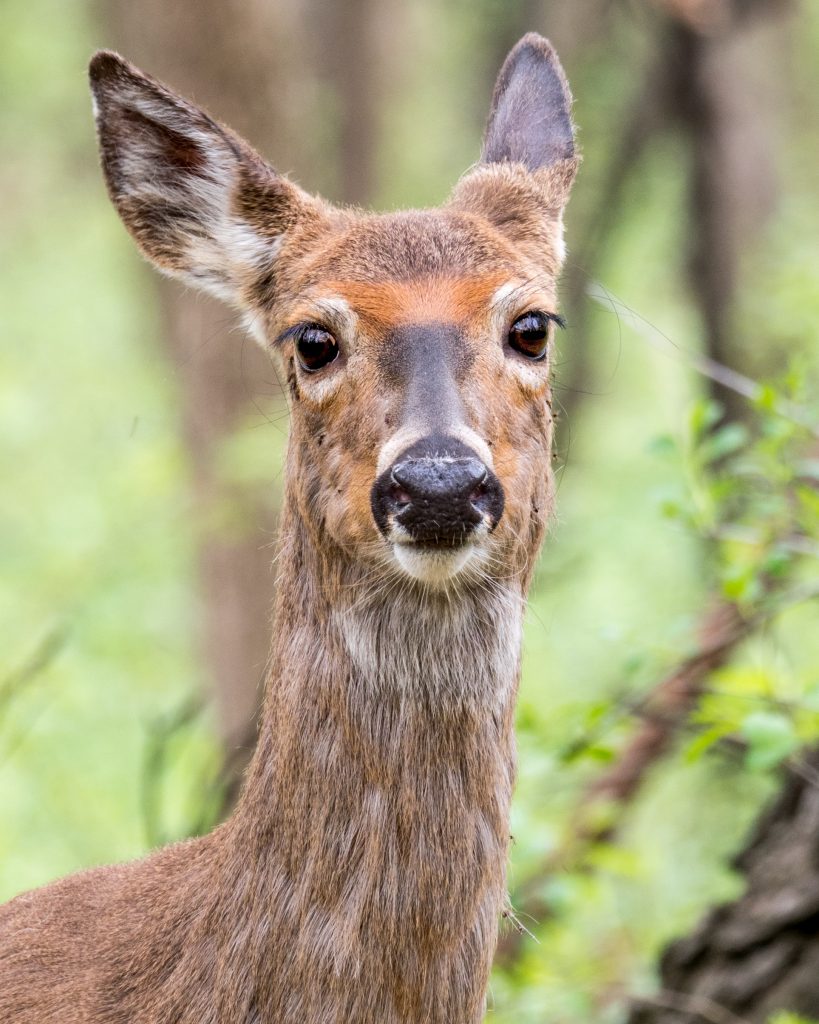 4. Dave Soderstrom- Blue Heron Chilling. "Found this guy hiding just south of the Geneva Dam amongst the trees and plants on the little Island. He was very content to stay put and just chill."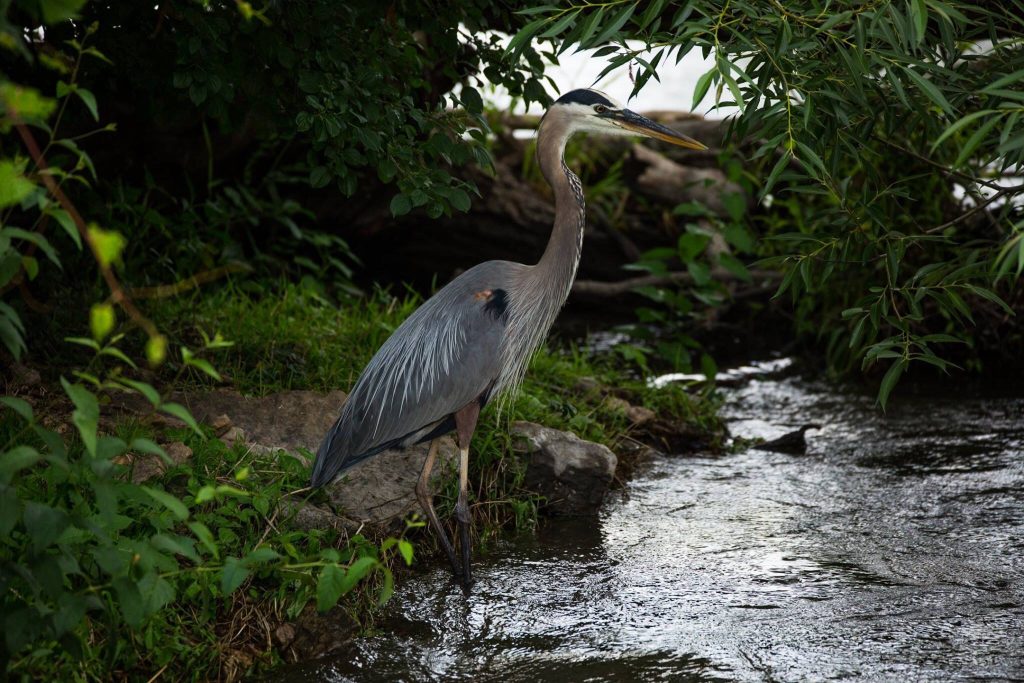 5. Cindy Kennedy- Canadian Goose on the Fox River in winter. Beautiful action shot of a goose about to touch down on its own reflection in the river's still, but icy gray waters.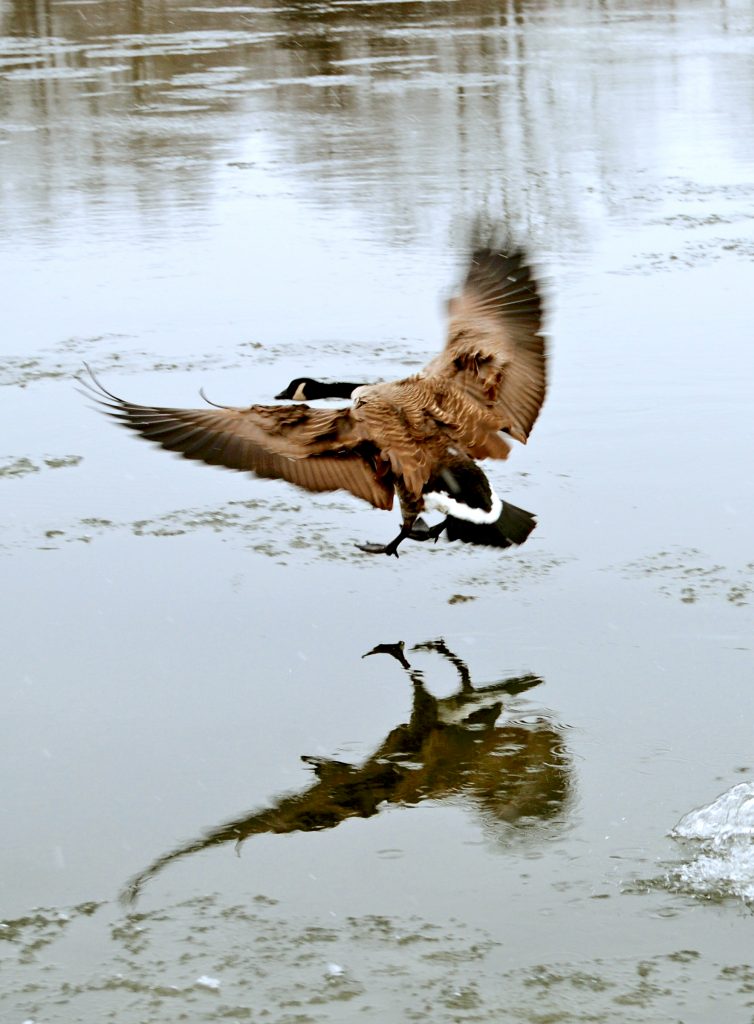 PEOPLE'S CHOICE AWARD- Jennifer Mitros- Spring Flowers. This stunning photo got the most likes in our Facebook post of the top photos! Taken from the West Dundee Riverwalk in April with a Lumix FZ300, it is such a serene shot of these beautiful, white petals, calmly perched over a blurred Fox River. Blue sky and spring trees reflect in its sleepy waters.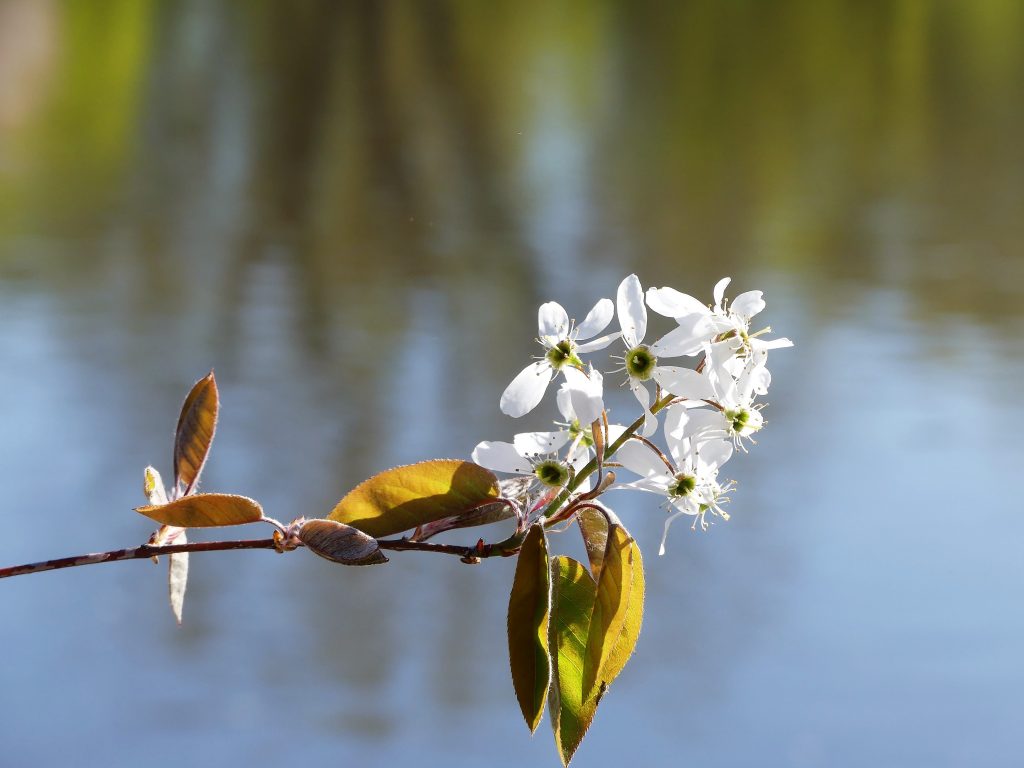 We want to thank everyone who entered our contest this year. We had 47 entries and so many of them were excellent. It was very difficult to choose the winners, and know that many other photos were right on the cusp of winning as well. We will also be publishing many of these photos and others in our annual calendar, which will be coming out soon.
We hope that this contest helps to show off the subtle wonder and beauty of the Fox River. It is what keeps many of us coming to its riverbanks, fishing, canoeing, kayaking and otherwise experiencing the myriad examples of flora and fauna that share it with us. If you didn't get a chance to submit a photo this year, please consider submitting for next. It is never too early to get out there and start shooting.