Events for November 13, 2018
Events Search and Views Navigation
5:00 pm
Purpose: The Communications Committee is a vehicle and resource for other committees and board members to utilize. Our goal is to communicate their messages whether it is (but not limited to) a blog, event or News release, on or off line, to the Public. Join our committee to be part of this meeting. Contact below.
Find out more »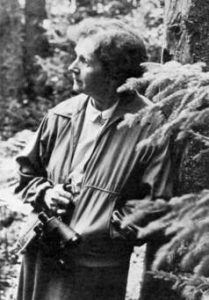 Valerie Blaine and Pam Otto present a program about outstanding women naturalists from the 18th century to 2018 at the Conservation Foundation Fall Membership and Awards Dinner. Register online at www.theconservationfoundation.org
Find out more »
6:30 pm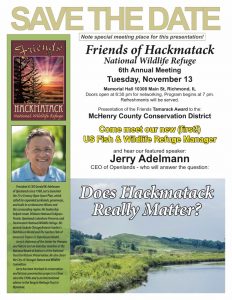 6:30 Networking 7:00  - Does Hackmatack Really Matter? Featured speaker: Jerry Adelman of Openlands answers the question.
Find out more »
+ Export Events