We know it is Giving Tuesday for most groups, but Friends of the Fox River (FOTFR) is thanking YOU for contributing to a big year of accomplishments. We had a prosperous year of improving what we do and attempting some new approaches to achieving our mission.
Improved – The Big Event
What began as a multi-site clean-up has become the largest watershed-wide event. From last year, It's Our Fox River Day (IOFRD) doubled the number of different events to 50, tripled the distance covered to the full 202 miles of the Fox River, quadrupled participation with 2000 volunteers, and involved over 100 different supporting partner groups. Visit FOTFR's website for the details. It was a huge success, and we are already gearing up for 2023. Join us.
New – Making Friends in Record Numbers
We are in fact, the Friends of the Fox River, so in March, we abandoned our traditional membership structure, and launched Be a Friend. The concept is to meet folks where they are to build our watershed community of caretakers. Some can attend clean-ups, but some cannot. Some can afford to offer substantial financial support, but some cannot. By welcoming Friends for any type of support effort, we have grown both our volunteer force and levels of support. Thank you to our 1500 Friends.
New – Dam Nite Out Coming to Your Town Soon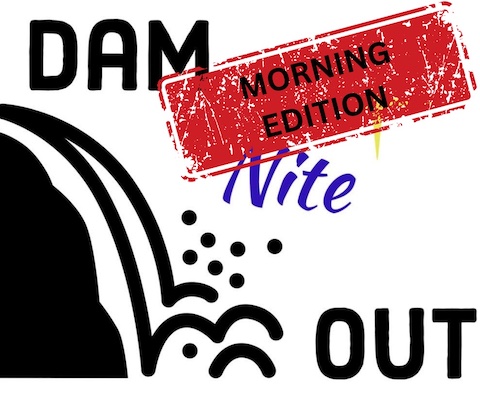 After 30-plus years of advocacy for restoring the health of the Fox through removing obsolete dams, our time has finally come. The soon to be released Fox River Implementation Plan and the Army Corps of Engineers Connectivity Study will offer strong support with scientific evidence and federal and state assistance to communities ready to remove their dams. FOTFR has developed an informative road show to meet residents at their local dams to cover the natural and cultural history of the river, then head inside to unwrap the science associated with the many benefits of dam removal. Contact us at dams@FOTFR.org to book us, ask questions, and learn more.
New – Special Thanks to Our Generous Financial Supporters
To build a watershed community of caretakers, FOTFR events are normally open to the public. We created our first donor appreciation event as a special thank you to our supporters. We offered a unique experience at John Duerr Forest Preserve, featuring John Duerr as the host. In 2023, we plan to continue to offer special thanks in other ways. To become a donor visit our website.
Improved – Staying Connected with Our Friends
FOTFR added staff to manage our communications and resulted in the Watershed (Weekly) News moving from a monthly to a weekly publication that reaches 1100 readers. Our website is now getting more timely changes and has 4300 visits a month. Through our daily Facebook and Instagram posts we offer scenery/quotes, music, humor, event notification, advocacy, and fun science stuff to our 4900 followers.
New & Improved – Sustaining Services Through Fundraising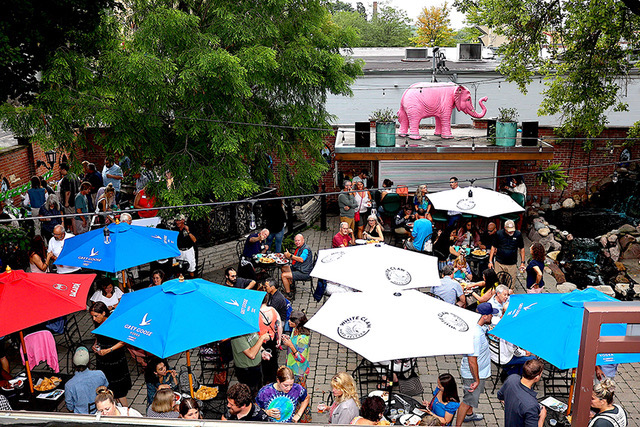 FOTFR offers sincere gratitude to our loyal supporters of the annual No Clean Water No Good Beer who helped raise $11,000. These supporters were the 150 attendees, beer vendors, our host Bandito Barney's, and a long list of businesses and individuals who offered raffle/auction items. Loyal support continues from the McNamee Family Foundation through the St. Patrick's Day parade and Kilted 5K, totaling $4000. A new supporter this year was Elgin's Oddball Art Labs and their Totally Tiki event that yielded $1000. FOTFR volunteers helped out at the Elgin Fox Trot which earned FOFTR $2000. The Kane County River Boat Grant yielded $23,000 in Schweitzer Environmental Center improvements. Finally, an increase in donations from new and loyal supporters was realized. Thank you for all the generosity.
New & Improved – Fox River Photos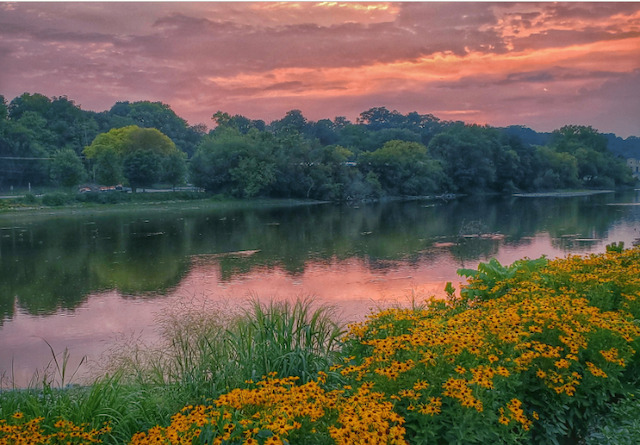 The annual photo contest had a record number of entries for 2022. The altruism and artistry of the photographers provides FOTFR with a bank of exceptional local photos to use in our communication channels and popular calendar. This year, an electronic version of the calendar (an eCalendar) will be a gift to all of our 1500 Friends. A print version will again be available for purchase.
New & Improved – Education Initiatives
Our Education Program added new schools and improved our program offerings. The FOTFR Stewards of Their Streams program is our most popular initiative with schools. This year, FOTFR hosted 2000 students to put on boots and get into their local stream to collect water quality data. In addition, through our work with the Dundee Township Boys and Girls Club and other area youth programs, FOTFR educators delivered a variety of educational experiences to 1500 students. The Dam Nite Out series and various presentations delivered to multiple community organizations and libraries offered water quality education to 500 adults. 1500 family members participated in hands-on activities at the Schweitzer Environmental Center and various community events and festivals. Overseeing all of this is our new full-time Director of Educational Program Operations, longtime FOTFR educator Jenni (Schiavone) Kempf.
Sustaining – The Many Ways We Build a Watershed of Caretakers
FOTFR continues its work serving on the planning committee for the Fox River Summit and occupying a board seat on the Fox River Study Group. FOTFR representatives attend and comment at city and county meetings and almost daily answer inquiries about watershed issues. Activities at FOFTR's home base, Schweitzer Environmental Center have resumed with facility improvements and our growing Bee Sanctuary. As always, FOTFR continues to maintain numerous business and organizational partnerships up and down the watershed.
A Giving Tuesday Thank You
Thank YOU for YOUR support of FOTFR in 2022. Our impressive list of accomplishments and areas of growth are the result of the power of partnerships. Your individual contributions, either as a volunteer or financial supporter, make you an essential Friend to FOTFR. Please consider how you too can find ways for new and improved organizational support in 2023. Contact us at info@fotfr.org. Together, We Keep on Fixin' the Fox.