1 event,
Friends of the Fox River invites you to a night of fun and river facts. Be a contestant or part of the audience. Contestant seating is limited. Please register as a team or individual to compete.https://friendsofthefoxriver.wildapricot.org/event-5168951  All are welcome to watch, sip, enjoy live music, and meet new friends.
2 events,
The chairperson of the Executive Committee is Gary Swick, president of Friends of the Fox River. The committee prepares the board meeting agenda and discusses upcoming issues and events. Other committee topics include: A. Strategic Plan DevelopmentB. Supervise staffC. Guide the Board development processD. Review Bylaws & amp; recommend updatesE. Perform other functions described in ... Read more
Topics To Discuss: This event will be hybrid, for those who are unable to attend in person. Pre-registration is required for Zoom attendance, but not for in-person attendance.Register in advance for this meeting:https://us02web.zoom.us/meeting/register/tZIsf-qspjMiH9S7hrkyxndVZrr7bpGvrbGl After registering, you will receive a confirmation email containing information about joining the meeting. The aquatic insect order Odonata includes the dragonflies and ... Read more
1 event,
Join Colleen and Friends of the Fox River every Saturday at 10 am for an All-Level Hatha Yoga Flow featuring fluid movements and restorative poses. Class is hosted at the Schweitzer Environmental Center in West Dundee's Schweitzer Woods 16N900 Sleepy Hollow Road. It costs $20 to attend. Payment can be in cash at the door ... Read more
1 event,
Please call to be included in this meeting 815-356-6605 or for zoom link. Board members convene to discuss upcoming events and current campaigns, our strategic plan, programs, etc. The public is welcome.
2 events,
Yoga at Schweitzer Environmental Center, 16N900 Sleepy Hollow Road West Dundee, with Colleen Davidson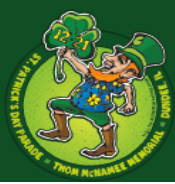 Join us for the fun in East Dundee! This is a great day to get your green on! Watch for info to sign up for the Kilted 5K Look for our Friends of the Fox River float and cheer us on! 11:00 AM - Parade Steps Off at Rose O'Hare's and ends at Bandito Barney's
1 event,
Sleepy Hollow solar advocate Courtney Boe and Friends of the Fox River administrative coordinator LuAnne Lewandowski welcome Ivonne Rychwa, Outreach Director from the Citizens Utility Board (CUB) at Schweitzer Environmental Center, 16N900 Sleepy Hollow Road in West Dundee on March 12, 2023 at 12:30 p.m. Please register here to save a seat. The event is ... Read more
1 event,
Click here to register, get tickets and for more information. The keynote presentation is: A Watershed Management Approach to Declining Mussels in the Fox River Watershed. Friends of the Fox River President Gary Swick is scheduled to introduce Its Our Fox River Day 2023 and Friends fo the Fox River Director Jenni Kempf Schiavone is ... Read more
1 event,
Join Colleen and Friends of the Fox River every Saturday at 10 am for an All-Level Hatha Yoga Flow featuring fluid movements and restorative poses. Class is hosted at the Schweitzer Environmental Center in West Dundee's Schweitzer Woods 16N900 Sleepy Hollow Road. It costs $20 to attend. Payment can be in cash at the door ... Read more
1 event,
Join Colleen and Friends of the Fox River every Saturday at 10 am for an All-Level Hatha Yoga Flow featuring fluid movements and restorative poses. Class is hosted at the Schweitzer Environmental Center in West Dundee's Schweitzer Woods 16N900 Sleepy Hollow Road. It costs $20 to attend. Payment can be in cash at the door ... Read more