Friends of the Fox River announces our new Second Saturday's Outdoor Family Adventures program for families with children will kick off on Saturday, January 11, 2020 from 11 am to 12:30 pm. You and your family are invited to join us on the 2nd Saturday of each month as we explore our local environment in natural areas along the Fox River and throughout its watershed. Learn how a watershed works. See how the Fox River was formed. Visit the special places that make the Fox River Valley an important ecosystem, flyway and fishery.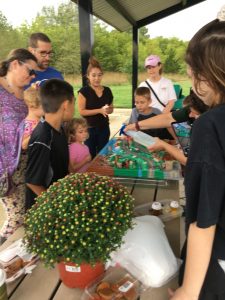 We're offering this new outdoor activity program as a companion to our well established and popular "2nd Sunday's at SEC" series of free public presentations. Like our 2nd Sunday's indoor programs, our 2nd Saturday's outdoor activities will be open to all and FREE! Children are welcome but must be accompanied by a parent or guardian who can sign the event waiver.
We'll begin each journey of discovery at our Schweitzer Environmental Center (SEC) in Schweitzer Woods Forest Preserve in West Dundee, IL.
The adventure begins at 11 a.m. with hot chocolate and snacks. Dress for the weather! Bring the whole family and let's go exploring together.
Please RSVP for each person separately below so we can plan accordingly. Thanks.
2ND SATURDAY OUTDOOR ADVENTURES ARE TEMPORARILY CANCELLED UNTIL GATHERING IN GROUPS IS DEEMED SAFE FOR PERSONAL AND COMMUNITY HEALTH SAFETY.