A beautiful foggy morning photo near Saw Wee Kee Park in Oswego. Photo by Bradford Vineyard
Our 2017 Annual Photo Contest has ended and our selection committee is in the process selecting winners. We received a wonderful assortment of photos- 47 total- portraying this year's theme of "The of Flora and Fauna of the Fox River". Of those submissions, the panel has selected 22 photos to be considered for our "People's Choice" award, which will receive honorable mentions. Judging is based on subject matter, especially as it displays their interaction with the Fox River; composition, lighting, uniqueness and overall telling of a story are important as well. If you want to take a look at those photos and weigh in, please see our Facebook page.
Overall, the photos show a wide variety of plants and animals that grace not just the Fox River, but the overall watershed. Birds include eagles, herons, ducks, geese, hummingbird, owls, goldfinch, baby cardinals and others. Other photos include: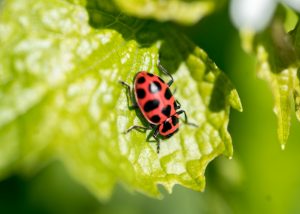 An Asian Multicolored Lady Beetle, also known as a Harlequin Ladybird. They were introduced into the United States in the 90s to control aphids. Since then they have taken over driving out our native lady bug.
Photo by Ralph Miner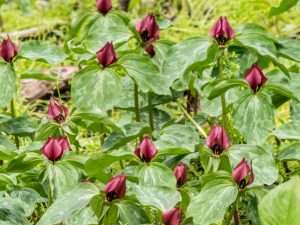 Red trilliums, a sure sign of spring. They like to grow in the woods before the trees get their leaves. They are a native wildflower common in the Fox River Valley.
Photo by Ralph Miner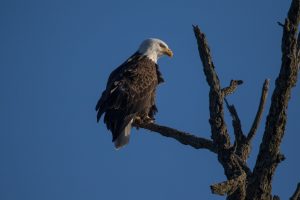 Several bald eagles make their home along the Fox River and a few were captured by local photographers. Photos include them perched at Boy Scout Island in St. Charles (left), near Otto Engineering in Carpentersville, one even eating its prey.
Photo by Dave Soderstrom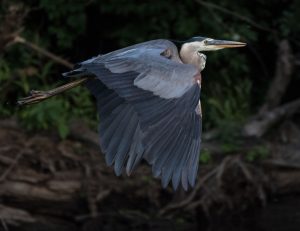 A great blue heron flying along Fox River in Island Park, Geneva
Photo by Dave Soderstrom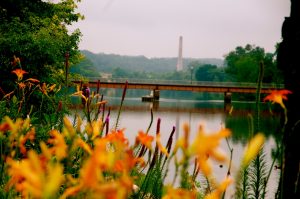 A view of the Fox River from the West Dundee Riverwalk
Photo by Cindy Kennedy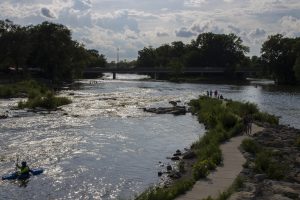 A shot of people enjoying a variety of activities in the Fox River in Yorkville
Photo by Kalen Carrelli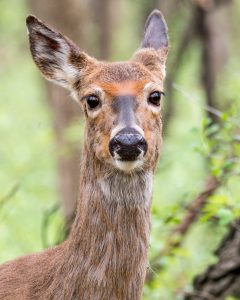 A doe staring frozen into the camera taken at Carl R. Hansen Woods, part of the Fox River watershed.
Photo by Ralph Miner
A photo of a man's hand holding a baby flathead.
(photo by Eric Carlson)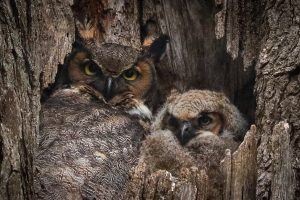 A Fabyan Horned Owl with her owlet
Photo by Annette Cozzi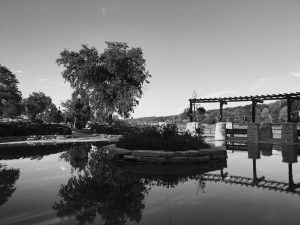 A beautiful b/w view of Algonquin's Riverfront Park after the summer floods
Photo by DeDe Kahling
We will soon announce the winners, but we want to thank all of the entrants for their amazing photos, and for the care and creativity they displayed. The Fox River is home to a plethora of living creatures and we are thrilled to be able to share some of its beauty with the rest of the world.