Get your holiday shopping done early with a beer in your hand, without an internet connection.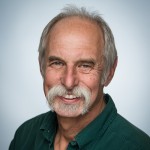 The ceremony of gift giving is very important in many cultures as a demonstration of respect. According to author Gary Chapman in his book "The Five Love Languages" gift giving is also essential in intimate relationships. In our local culture gifts are usually reserved for landmark occasions like birthdays and certain holidays. Friends of the Fox River's annual fundraiser "No Clean Water No Good Beer" is our once-a-year opportunity to give each other gifts.
Friends of the Fox River (FOFR) has long thrived on the support of its membership and other small, diverse yet significant sources of revenue to keep our ship sailing. Our new strategic plan directs FOFR to fulfil its mission in new ways and grow our operations to new levels. Our traditional work of educating students, organizing cleanups and speaking for the river, and our new initiatives all require human and financial resources.
Our very generous and hard-working volunteer Board of Directors carry much of the weight beyond what is normally expected. FOFR's paid employees are our part time Executive Director, part time Administrative Coordinator and a handful of seasonal outreach educators. Newcomers to board meetings are consistently amazed how much we do with such limited resources. Now our plan is to do much more, but we need your help.
"No Clean Water, No Good Beer" our is annual fundraising initiative with ALL of the proceeds from the entry fee, raffle and auction items going to support our mission. For that $35 ($45 at the door) you receive a membership ($35 value), access to sampling a wide variety of craft beers, food, and the opportunity for completing your holiday shopping early with a beer in your hand and no internet connection! This year we have significantly increased the items available and offer attendees great discounted items for their own pleasure or as convenient gift options for families and friends.
As I've traveled to various businesses to request raffle items I have been proud to share what our organization does. The community knows we are the voice for the Fox River. Our signature program annually engages nearly 5,000 students in our water quality education experiences, and most sessions are in their local tributary to the Fox River. We provide this service without requiring a student fee. It is your support, and the generous support from our members and local businesses that helps us "grow a watershed of caretakers".
In addition to putting students in streams, we are working to expand our other informal education programs. But as we grow we must also maint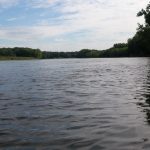 ain. Our workhorse vehicle, the Dragon(fly) Wagon is no longer operable. We need a replacement that can haul boots and nets to streams for students, and carry canoes and passengers to the river for our "Find The Fox" series of guided, interpretive canoe trips. Last year we had to buy a new emergency replacement furnace for our Schweitzer Environmental Center.
To help support our mission, it's gift giving time in August! We are inviting you to a FUNdraising event in a premier location with Superior Beer (also a business donation from Roger Shelton, Bandito Barneys). This event provides the opportunity to get great deals on over 100 items for yourself, family and friends while you support FOFR.
Please join us and your fellow clean water supporters at Bandito Barney's in East Dundee on Monday, August 13th, so together we can "Keep on Fixin" the Fox". Buy your tickets here.