I love April Fool's Day. It is a time to find some humor in the ordinary. With great respect to the very serious conditions we are experiencing, I hope you will excuse the opportunity to bring some light humor to an extraordinary time.
April Fools!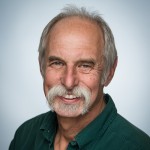 By Gary Swick, FOFR President
The Need
Since the beginning of Friends of the Fox River (FOFR), education has been our central focus. Policies and legislation are key components to protecting our watershed and some of today's decision makers are falling short. Consequently, educating the future decision makers is part of our mission. The current federal administration has done some potentially irreversible environmental damage by removing protection regulations. Electing governmental representatives on the local, state, and federal level that work to protect our rivers and watersheds is critical.
Students in Their Streams
For 30 years, FOFR has been engaging students to become aware of how alive the Fox River and its tributaries are. We host students and their teachers in their local stream. After a brief orientation, students put on boots and get into those very streams to collect the biological, physical, and chemical data that helps them assess the stream's health. For many students, this new perspective is life-changing. They may go from thinking that the stream is dead and filthy to realizing that it supports a rich web of life. Their understanding of the need for watershed protection then comes easily.
Student Conference
In the early days of FOFR we trained teachers to run their own field trips. This involved 32 schools and about 1,000 students annually. In addition to the trainings, with the support of the Kane County Regional Office of Education, we hosted an annual student conference, "Woods, Weeds, and Wetlands." This spring event brought students together to meet watershed-management professionals to share our achievements and learn about soil and forest impacts on watershed management. The students participated in a census by collecting fish with the assistance of the Max McGraw Wildlife Foundation and Illinois Department of Natural Resources (IDNR) staff.
The Birth of the FRWMN
In 2000, with the generous support of Kane County's landfill funds we purchased a 15-passenger van, the Dragon(fly) Wagon, and hired a coordinator, Sue Bennet, as the Fox River Water Quality Monitoring Network (FRWMN) coordinator. We produced an educational manual and supported schools and youth groups with training, materials, and funds for getting to their streams.
First Educator
In 2009, with the help of a United States Environmental Protection Agency (USEPA) grant, we hired recently retired Johnsburg Middle School teacher, David Rigby, as our first Outreach Educator. He traveled the length of the Fox River Watershed recruiting students, from Montessori preschoolers to high school groups, from Waukesha, Wisconsin down to Sandwich, Illinois. In the spring and fall, Dave would meet their buses at the sampling locations and perform his educational magic.
Elgin Joins
Another recently retired teacher from Elgin's U46 School District, Cindy Wendt, established the educational program as a year-round program in 2014. The City of Elgin supported her work as it was significant in meeting their requirement of providing education and public outreach for their Illinois Environmental Protection Agency (IEPA) permit.
Crystal Lake Makes It Part of the Curriculum
School District 155 in Crystal Lake has a stream visit as part of their 7th grade curriculum. FOFR has been hosting 1,000 students every year and recently expanded our one-day stream visit into a 3-day experience that involves data analysis and understanding the local impacts on water quality and management opportunities to reduce those impacts.
Aurora Joins
Three years ago, we brought our education services to Aurora. This was an exciting opportunity in the watershed's largest population center, largest wastewater treatment facility, and another city (like Elgin) that uses the Fox River as a drinking water source. Aurora has brought new challenges for our education model, since many of their streams are not safely accessible. Thank you to our pioneer educators Emily, Antoinette, and Jared for being creative and getting us up and running. The past two years we worked with 1000 students annually and recently, we began a partnership with Sci Tech Museum to offer afterschool and summer programs in addition to class visits.
Growing our Programs
FOFR has produced an educational program, Stewards of their Streams, including a menu of our education services, that is available on our website. (Please share with any teacher, school or youth group.) We are developing a package of educational and public outreach services to expand our reach beyond schools.
One popular component is the use of a watershed model, the Enviroscape®. Through an American Waters grant we now have five models available for community outreach. FOFR's Love Our River Day spring cleanups and fall Its Our Fox River Day events engage young and old in interactive Enviroscape demonstrations among other activities.
SEC & D300
The Schweitzer Environmental Center (SEC) in West Dundee has been a work in progress since 2009; FOFR leases SEC from the Kane County Forest Preserve District to use it as a community environmental hub. Monthly programs, meetings, and weekly activities have been taking place for years.
In partnership with student teachers from Northern Illinois University, 5th grade students from Golfview Elementary School in Carpentersville have used the center and surrounding Kane County Forest Preserve for watershed education activities. This partnership has served as a model for a recently renewed collaboration with School District #300 (D300) to continue to lease the house.
More Coming
Fox River Family Outdoor Adventures is a developing a program that engages young local families on the 2nd Saturday of each month. Our plan is to expand this program to several areas in the watershed.
Another very exciting and extensive expansion of our educational offerings will be the upcoming the Fox River Watershed Academy. This will expand our educational programming throughout the entire watershed and provide adult  environmental education.
Help Wanted
Our education programs have been powered by seasonal staff and volunteers. This year's Canoe Fundraiser Raffle is one effort to fund the full-time educator. To help support our educational efforts and help us grow our volunteer education staff with referrals. And take a chance on education! Please purchase some raffle tickets HERE.