This month's featured Friend of the Fox River (FOTFR) is a place – Rosie O'Hare's Public House at 702 Water Street in East Dundee. Owned by Jamie and Gary Mueller for the past 11 years, Rosie's (as locals know it) is a fun, friendly neighborhood place to enjoy a meal or drink in the bar or on their patio overlooking the Fox River. Rosie's boasts spectacular sunset views, weekly specials for lunch and dinner (including fabulous smoked meat dishes), and music on the weekends.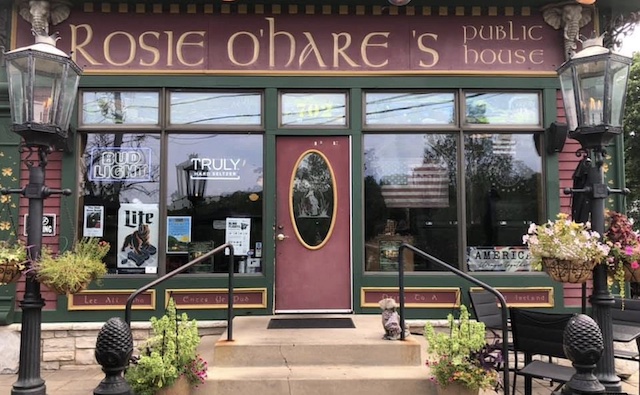 Why is Rosie's our Friend? Last month Rosie's hosted our two Dam Nite Out events, including complimentary drinks and a special buffet. The Carpentersville Dam is being removed this fall;
FOTFR wants folks to understand why, and what the impact will be on our river and its banks.
FOTFR couldn't be more grateful for the Mueller's generosity and the opportunity to meet in this friendly space.
Thom McNamee
Gary noted that his best friend and Rosie's former owner Thom McNamee (a local hero who passed away in 2009), was a big proponent of the environment and especially the health of the Fox River. Thom was a strong and consistent supporter of FOTFR. He even closed his CatFish Club (Rosie's prior name) for one night a year when FOTFR hosted their annual Teacher Appreciation and Awards Dinner. Gary wants to honor Thom's legacy. Rosie O'Hare was Thom's grandmother's name, so renaming the bar, from the previous Catfish Club, was another way to carry on with Thom's vision.
Community Spirit
Besides being enterprising bar owners, the Muellers care about the community. They host local Rotary clubs, boy scout troops, and various political group meetings in their upstairs rooms. Gary has offered the upstairs room for more events than our dam nites and has been an annual supporter of our various fundraising initiatives. The Muellers have always been there to help our cause. Gary (who always wanted a neighborhood bar) said that he's currently planning for more parking spaces; he's very concerned about being a good neighbor. When COVID struck, the Muellers closed the bar right away and hired all the employees back as soon as it was safe.
The Unsurpassed View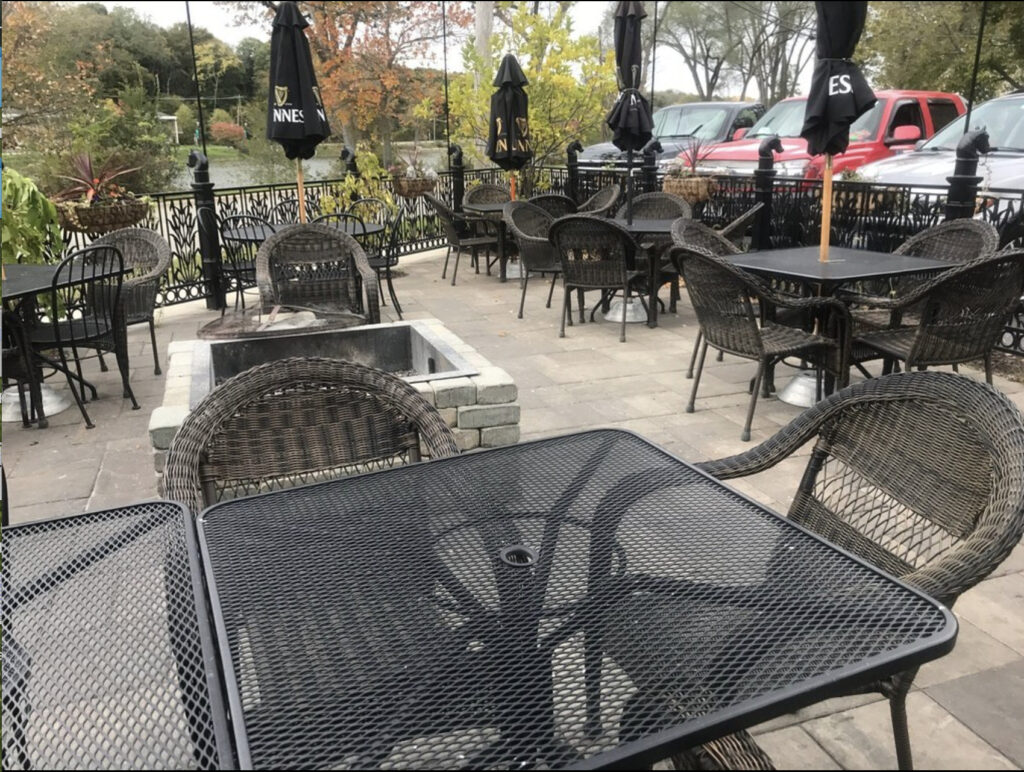 There are very few places in the entire watershed that offer an unobstructed view of the river. People even paddle to Rosie's. How many places can offer views of migrating birds like swans and goldeneye ducks, as well as our resident Bald Eagles? Right, very few or none. If you're seated inside, be sure to notice the beautiful stained glass above the windows that tells a special river story.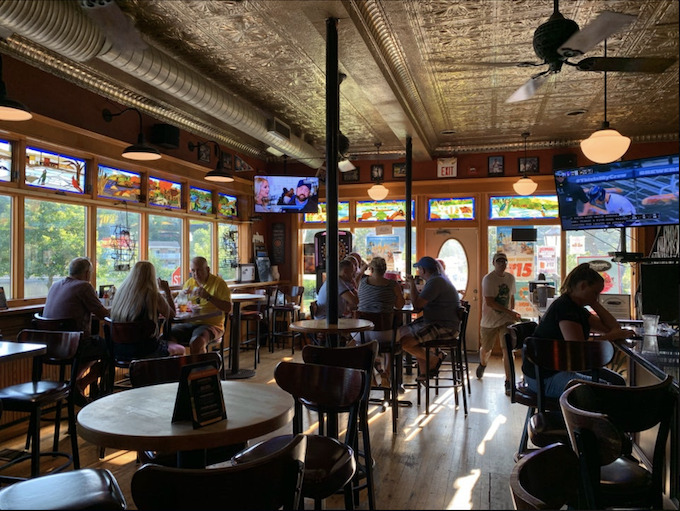 Good Food, Not Bar Food
Gary and his meat smoker have been building a reputation for over 7 years, with plans now to include Gusto Ham. He's particularly proud of his hand-cut corned beef; folks come from Chicago to enjoy his original recipe. Rosie's features a fish fry on Fridays, barbecue on Saturdays and Sundays, including prime rib, and of course, Sunday breakfast – all very fairly priced. And there are vegetarian options too, like special salads and cheese quesadillas.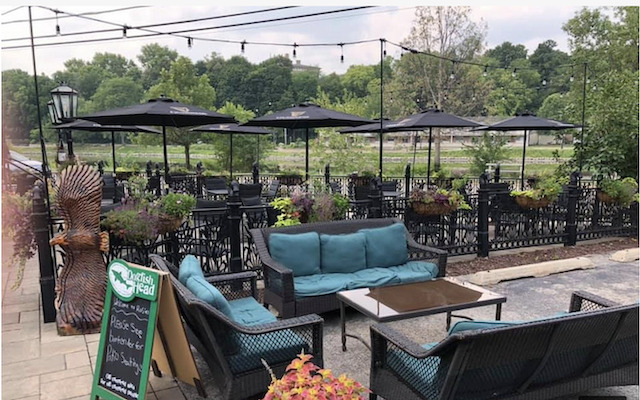 Visit Rosie's in person, right on the river at 702 Water Street in East Dundee, or on Facebook at https://www.facebook.com/Rosie-Ohares-Public-House-111463448893726/?ref=page_internal or on their web site at http://www.rosieohares.com/private-parties
Be sure to look for Gary, who'll share good stories and recommendations for his current favorite beverage, like Broken Shed Vodka, made from whey.
We're so grateful that they're Friends of the Fox River. Thom's spirit lives on.