Join us Saturday, September 16th for It's Our Fox River Day! We will be celebrating 50 years of restoration and the resulting recovery. Organize and host your own event or participate in one that fits your interest.
Giving Back
It's Our Fox River Day (IOFRD) is pronounced "I offered" – a day intended to be both an individual and collective event that offers a thank you to the Fox River. The concept originated as a 200-mile cleanup to symbolize the need for a unified approach to protect and restore a watershed. IOFRD has evolved to include celebrations that go beyond the standard trash removal. It is intended to grow awareness throughout the entire watershed for the need to work collaboratively to protect and restore the health of the Fox River. It is also an opportunity for residents to be able to say, "I offered" thanks to my Fox River.
Watershed Scale
The Fox River Watershed supplies drinking water for 300,000 people, accepts waste and stormwater from over one million residents, offers a wide range of recreational opportunities for residents and tourists, and most importantly provides a very diverse habitat for flora and fauna. Protecting a watershed requires thinking and acting as a watershed because managing a resource that crosses a state line and several municipal borders is a huge challenge. FOTFR's founder Pat Reese called for a unified effort for watershed management in 1988. It's Our Fox River Day (IOFRD) is the largest demonstration of Fox River watershed-wide protective and celebratory action.  It's Our Fox River Day is a step in that direction.
Host a River Celebration Event
IOFRD 2022 Paddleboarders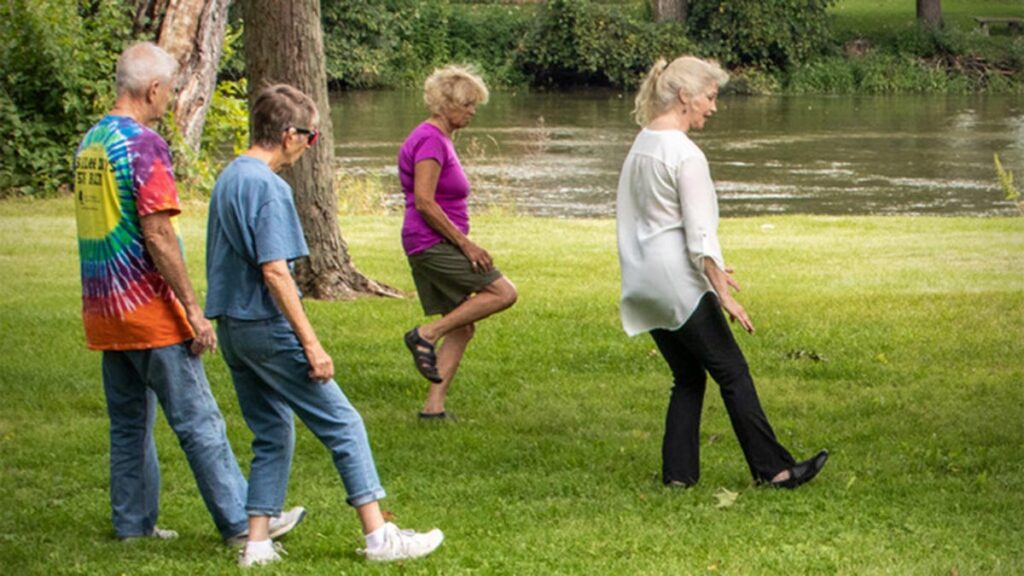 IOFRD 2022 Tai Chi
FOTFR invites you and your affiliates to register an event now for IOFRD '23 to enable watershed-wide advertisement of your organization's event and all the collective events. This is a great way to attract people to your business, church, community organization, or other special interest. Most of the past events have been cleanup centered, but many have and can involve other ways to celebrate the many attributes that the watershed offers. Do you belong to a formal or informal association that could include others? Groups that enjoy birding, fishing, cycling, botanizing, kite flying, poetry, frisbee, dogs, performance art, and some many others are likely candidates for a IOFRD event. For instance, several local breweries like Riverlands, Sturdy Shelter, and Pollyanna are planning an on-going fundraiser for watershed education by offering a certain donation per pint sold.
FOTFR needs you to take the initiative. Click here for It's Our River Day and click here or the blue button that says "sign up to host a river celebration" to register your event.
Join Us in Celebrating the Fox River
To join one of the many events, go to the IFORD page here. On the IOFRD page, you will find a map depicting the events, click on a location and see the description. Some are private, but most welcome the public. One day, one unified event to celebrate our Fox River. Join in the fun!
Need help organizing?
FOTFR will help you plan and implement your event. Contact us at IOFRD@FOTFR.org or call 815.385.6605 for questions.