Crystal Lake Green Drinks – A Citizens' Journey to a Solar Lifestyle
June 5, 2019 @ 5:00 pm

-

7:00 pm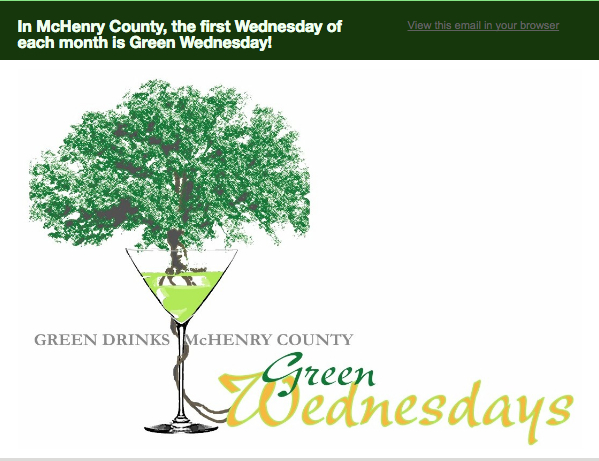 Join the fun as Crystal Lake residents Lyn Campbell and Carl Endstrom share their path to a (mostly) solar-powered lifestyle, and what they have learned about the pros and cons of each component along the way.
Green Drinks is sponsored by the Environmental Defenders of McHenry County and Duke's Alehouse & Kitchen.
Join EDMC at Duke's Alehouse & Kitchen, 110 N Main Street in Crystal Lake. Head upstairs at Duke's for info and inspiration, business and pleasure. Come talk about "greening" the future with others. Must be 21 to purchase alcohol – non-alcoholic drinks are available, of course! Chef Zak always has a special complimentary hors d'oeuvre. NEW – you can now sign up for dinner prior to start of program to continue discussion afterwards. Space is limited.
They have an information table set up and you are welcome to bring information about your green products and services each month to share.