FREP Downstream – CANCELLED EVENT – Little Rock Creek Preserve – Maramech Addition field tour
October 10, 2018 @ 12:00 pm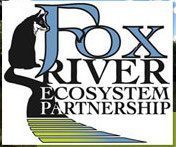 CANCELLED DUE TO INCLEMENT WEATHER PREDICTION
This will be a caravan with hosts Dave Guritz and Dan Lobbes.
This acquisition was made possible by a partnership between The Conservation Foundation and the Kendall County Forest Preserve District, with funding from several sources. The Little Rock Creek acquisition is located near the Little Rock Creek confluence with the Fox River. This section of Little Rock Creek is an IDNR "Class B" stream (scored within the top 5% for stream quality in Illinois)" and within the priority Lower Fox River system for conservation in Kendall County.
The Index of biotic integrity is 42/50 with 26 fish species known to occur from ongoing IDNR monitoring efforts:
LRC is contiguous with the 92-acre Maramech Forest Preserve, an Illinois Dedicated Nature Preserve with northern flatwoods habitat containing one of the highest floristic diversity indices score and habitat quality of the Kendall County forest preserve system, including several documented State threatened and endangered species.
This area is unique in that it meets numerous county-wide acquisition priorities, preserves an important section of Little Rock Creek, adjoins to a regionally significant nature preserve area, and expands conservation lands around the Silver Spring State Park macro-site. Mesic upland forest – characterized with a higher moisture content due to hydrology, and north and east facing exposures in ravines and stream terraces. Canopy cover consists of white oak, red oak, and shagbark hickory along with sugar maple and basswood, and hackberry.
All FREP Membership Meetings & Programs, and FREP Noon Networks are free and open to the public. Reservations are not required. Most Noon Networks accommodate us bringing our lunch to eat during the program.