FREP Membership Meeting – Reptiles & Amphibians of Kane County
May 9, 2018 @ 1:00 pm

-

2:30 pm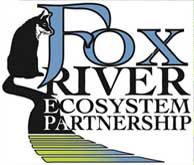 Reptiles and Amphibians of Kane County


Tom Anton, Herpetologist, The Ecological Consulting Group, LLC.

First a brief FREP membership meeting, then the special program:
Tom Anton is an independent herpetologist doing business as The Ecological Consulting Group, LLC. specializing in conservation biology and ecological research with an emphasis on fauna, to include freshwater mussels, decapod crustaceans (crayfishes) scorpions, fishes, amphibians, reptiles, raptors, and small mammals. Mr. Anton specializes in conservation biology, inventory, management, monitoring and population status assessments of amphibians and reptiles. He is also a research associate at The Field Museum.
Mr. Anton has been working with the Kane County Forest Preserve District and Fermilab inventorying amphibians and reptiles in these areas over the last few years. He will present an overview of his findings on the species present in our Fox River watershed landscape.