FREP Noon Network
April 11, 2018 @ 12:00 pm

-

1:30 pm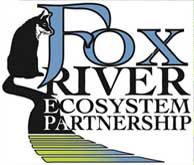 Urban Coyotes in the Chicago Region
Stanley D. Gehrt, Professor of Wildlife Ecology, Extension Wildlife Specialist,
School of Environment and Natural Resources, The Ohio State University
Dr. Stanley D. Gehrt is the Principal Investigator of the Cook County Coyote Project, having initiated the study in 2000. As Chair of the Center for Wildlife Research at the Max McGraw Wildlife Foundation, he directs a variety of research projects both at the Foundation and around the country. Dr. Gehrt continues to supervise many daily aspects of the project while working full-time as a Professor and Extension specialist at The Ohio State University. He is regarded as an international expert of urban wildlife and his research has been featured in numerous print, radio, and television outlets.
Dr. Gehrt is the senior editor of the volume 'Urban Carnivores' published by Johns Hopkins University Press. Research interests focus on various aspects of mammalian ecology, especially in urban systems, and dynamics of wildlife disease.
Meeting at Stone Cottage, Trout Room
Directions for Max McGraw:
Coming from Elgin or off the I-90 tollway proceed north on Route 25, the McGraw entrance is about 1/4 mile north of the stoplight at Route 25 and Brandt Drive. The entrance is on the west (left) side of Route 25. We have a dedicated left turn lane.
Coming from the north, take Route 25 south past the Milk Pail, the McGraw entrance will be the 2nd curb cut south of the Milk Pail on the west (right) side of Route 25.
For parking, proceed straight ahead through the McGraw main entrance (gate) area, turn left at the first intersection, there are 2 parking areas available. The meeting room is located in the Pond Cottage, which is the large grey building which you can see from the parking area. There are several signs for the Pond Cottage building. A sign will be posted inside the building directing guests to the Trout Room on the lower level.