FREP Noon Network – Little Rock Creek Outdoor Tour
June 10 @ 12:00 pm

-

1:30 pm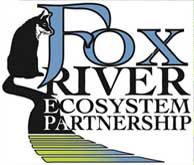 To assist in the planning, we are asking for an RSVP, so we we know our count and plan accordingly.

Please email your name and cell phone #, by Monday, June 8, if you are planning to attend. Email Becky Hoag at:

Here's the map:

https://files.constantcontact.com/a1b18609001/5e1bb061-d54d-4b73-8cd3-725392454f78.pdf

Little Rock Creek Preserve Meremech Addition

Little Rock Creek Forest Preserve

Kendall County

Presenters: Dave Guritz, Brook McDonald

Join us for a tour of the recently acquired 134-acre Little Rock Creek Forest Preserve. The acquisition and conservation of the Little Rock Creek Forest Preserve's natural areas has been an exercise in patience for the past 40-years.

Meet at Little Rock Creek Preserve, entrance on Burr Oak Road just west of the intersection with Millhurst Road near Plano

We are going to conduct this Noon Network in small groups. Each person needs to wear a mask and stay 6 feet apart. We will limit each walking group to 10 people.