FREP Noon Network – Sterne's Woods and Fen Hydrologic Restoration
August 14 @ 12:00 pm

-

1:30 pm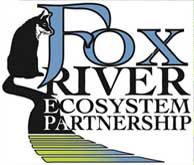 The site is a designated Illinois Nature Preserve owned by the Crystal Lake Park District and managed by the Illinois Nature Preserves Commission. The restoration area is a calcareous groundwater-fed fen.
Presenters include Steve Byers, Illinois Nature Preserves Commission; Ann Viger, Crystal Lake Park District; Dave Kraft & Vince Mosca, Hey and Associates
Prior to the projects, the fen had developed a channel bisecting the critical habitat as a result of past development around the site and concentration of flow. The project consisted of installing elevated grade control structures in the channel, backfilling the channel to raise groundwater elevations, and restoring native fen hydrology.
All FREP Membership Meetings & Programs, and FREP Noon Networks are free and open to the public. Reservations are not required. Most Noon Networks accommodate us bringing our lunch to eat during the program.