FREP Membership Meeting and Program – Plastics in Our Watershed via Zoom
September 9 @ 1:00 pm

-

2:30 pm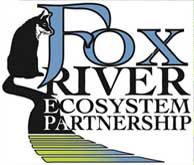 Presenter:  Jennifer Jarland, Kane County Recycling Coordinator
What do you know about plastic? What happens to the plastic you put in your curbside recycling bin? What can we do about plastic pollution and single-use plastics?
We'll begin this program with a primer on what plastics are by watching the short Plastics 101 video by National Geographic. Then we'll delve into part of a PBS video The Plastic Problem to get a global perspective and understand the challenge.
With that as background, we'll hear from Jennifer Jarland, Kane County Recycling Coordinator, on what we should be doing locally. We'll also have some time for your questions and discussion on other recycling items beyond plastics. Invite your friends and plan to attend. We all need to be better informed and take action.
FREP Executive Committee will be meeting by Zoom 11 AM – 12:45 PM