Green Drinks McHenry County – Container Veggies
May 2, 2018 @ 5:00 pm

-

7:00 pm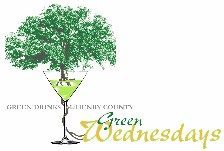 RICH TOBIASZ, McHenry County Master Gardener
talks about Container Veggies.
Do you live in a condo or apartment with perhaps only a balcony or patio?  Would you like something besides flowers on your deck?  Or maybe you'd just like to experiment with something different.  Join Rich as he looks at growing veggies in containers.   From container selection, to soil, fertility and plant selection, see how you can grow tomatoes, peppers, cukes and much more…
On the first Wednesday of each month, environmentally-minded people gather upstairs at Duke's Alehouse & Kitchen to network and talk about sustainable programs and "greening" the future. Everyone is welcome to attend! Must be 21 to purchase alcohol – non-alcoholic drinks are available, of course! We have an information table set up, and you are welcome to bring information about your green products and services each month to share.