Green Drinks McHenry County – Green Burials, what are the choices?
October 3, 2018 @ 5:00 pm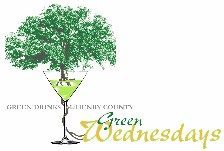 Caroline Vuyadinov, Executive Director of the Midwest Green Burial Society and writer of the weekly blog, Beyond the Pall.
Caroline worked in both the conventional and alternative death care industry for the last seven years. She has appeared on WGN TV and The Survivalist Podcast speaking on the importance of ecological and self-empowered burial choices. Recently Caroline wrote the chapter, "Harm Reduction as a Model for Green Burial Practices," in the book, Changing Landscapes: Exploring the growth of ethical, compassionate, and environmentally sustainable funeral practices. Caroline will present: "What is Green Burial? What Choices Do I Have?"
Join us at Duke's Alehouse & Kitchen, 110 N Main Street in Crystal Lake. Head upstairs at Duke's for info and inspiration, business and pleasure. Come talk about "greening" the future with others. Must be 21 to purchase alcohol – non-alcoholic drinks are available, of course! Chef Zak always has a special complimentary hors d'oeuvre.
We have an information table set up and you are welcome to bring information about your green products and services each month to share.
Additional parking is available at the train station.