Join in the BeeBlitz
June 22, 2019 @ 8:00 am

-

11:00 am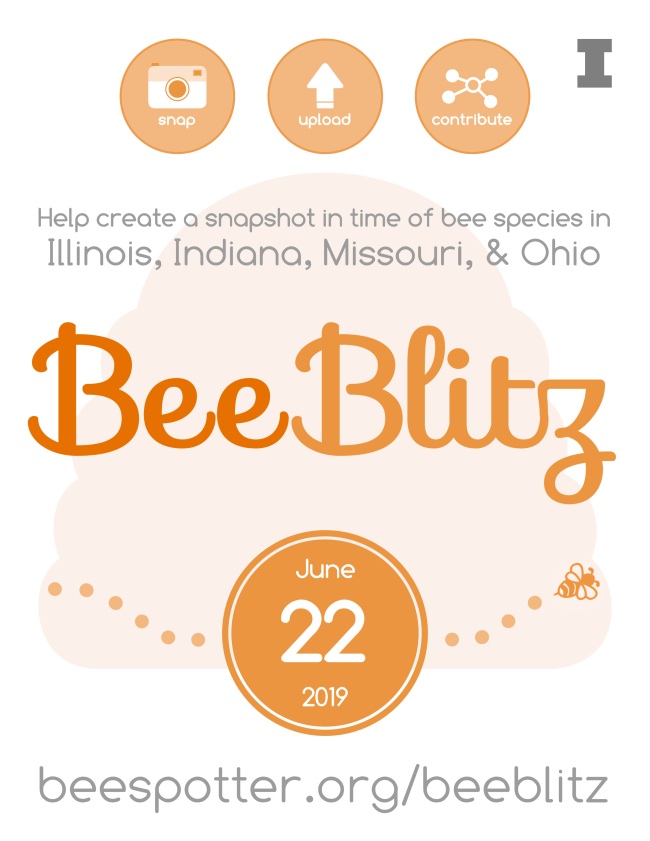 This week is National Pollinator week
and Saturday is BeeBlitz!
Nature lovers, Apidophiles (bee lovers) and concerned citizens are invited to
get outside from 8 – 11 AM, take an accompanied walk through the
State Nature Preserve with Kane County Board Member and hobby Entomologist,
Chris Kious, snap pictures of honey & bumble bees for BeeBlitz and then,
upload their photos to BeeSpotter, the citizen science project run in collaboration
between the University of Illinois at Urbana-Champaign's Department of Entomology
and the Office for Mathematics, Science, and Technology Education.
Please dress accordingly (close-toed shoes, long pants, long sleeved shirt,
and head protection).
Bring a cell phone or downloadable camera, your own sun screen,
insect repellent, if you wish, and drinking water.
Dixie Special Note Briggs is one of
the locations that the endangered
Rusty Patched Bumble Bee has
been recently sighted.
Enter Dixie Briggs from Eastmoor near 1831 Lawndale Drive, Algonquin, IL