Wahoo Woods Nature Play Space Ribbon Cutting
May 13, 2017 @ 2:00 am

-

4:30 pm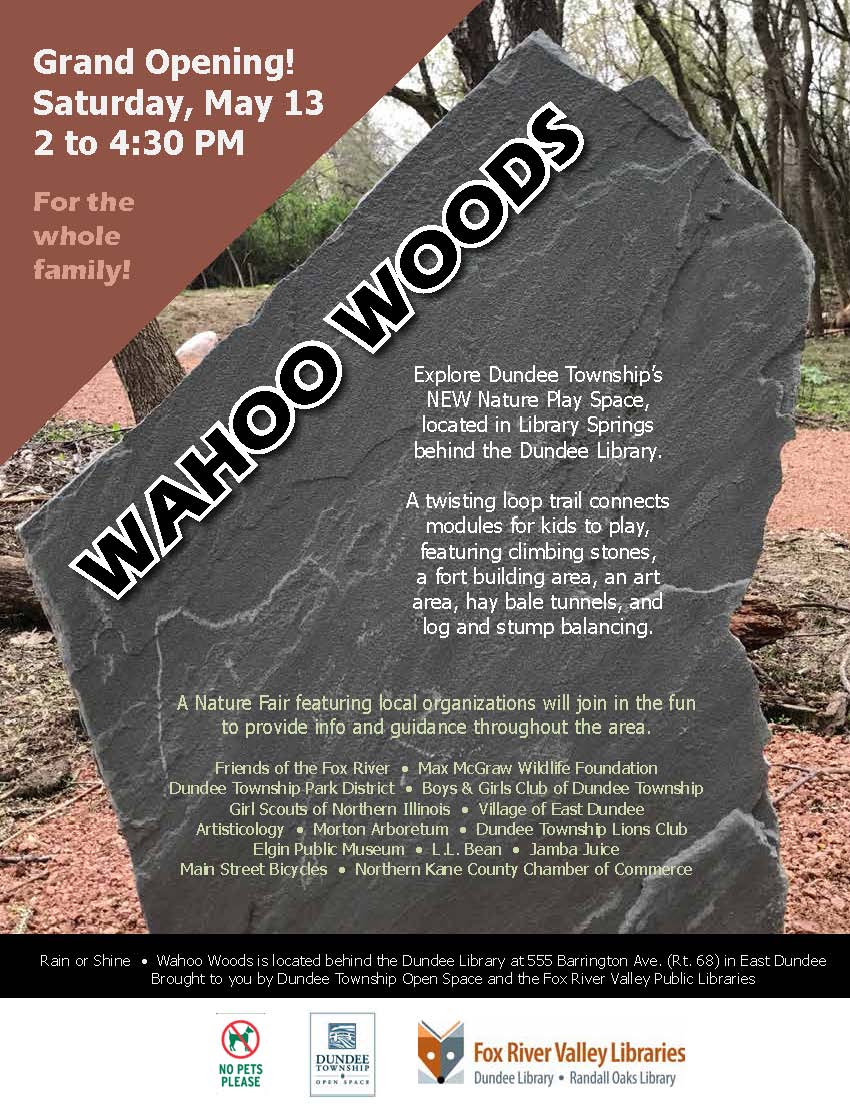 Friends of the Fox River will host a table at the grand opening of this
newly constructed Nature play spacefor children. Sue Harney Township Supervisor
and Kate Cundiff of the Fox Valley Public Library will preside over the
festivities.
The free, unstructured play area reflects a national movement of
"nature play" as popularized by Richard Louv; this philosophy
establishes that access to nature is essential to children's health
and well-being. The 50-acre space, was chosen for its proximity to both the Dundee Library and
the Rakow Center.
  The play space is to be entered through an arch with accessible,
gravel-packed paths. With a curving loop trail-type design, the site's
trees, undergrowth, slopes and shaded seating become child-sized
destination modules – climbing stones, a fort building area, art areas,
hay bale tunnels, and log and stump balancing. Children can
even build their own structures. In the spring, Township staff will add
native plants to attract butterflies and birds. A grassy area can be
used as a gathering place and outdoor classroom for up to 25 students
and their parents.