Water Quality & Nutrient Management Seminar
February 28, 2017 @ 8:00 am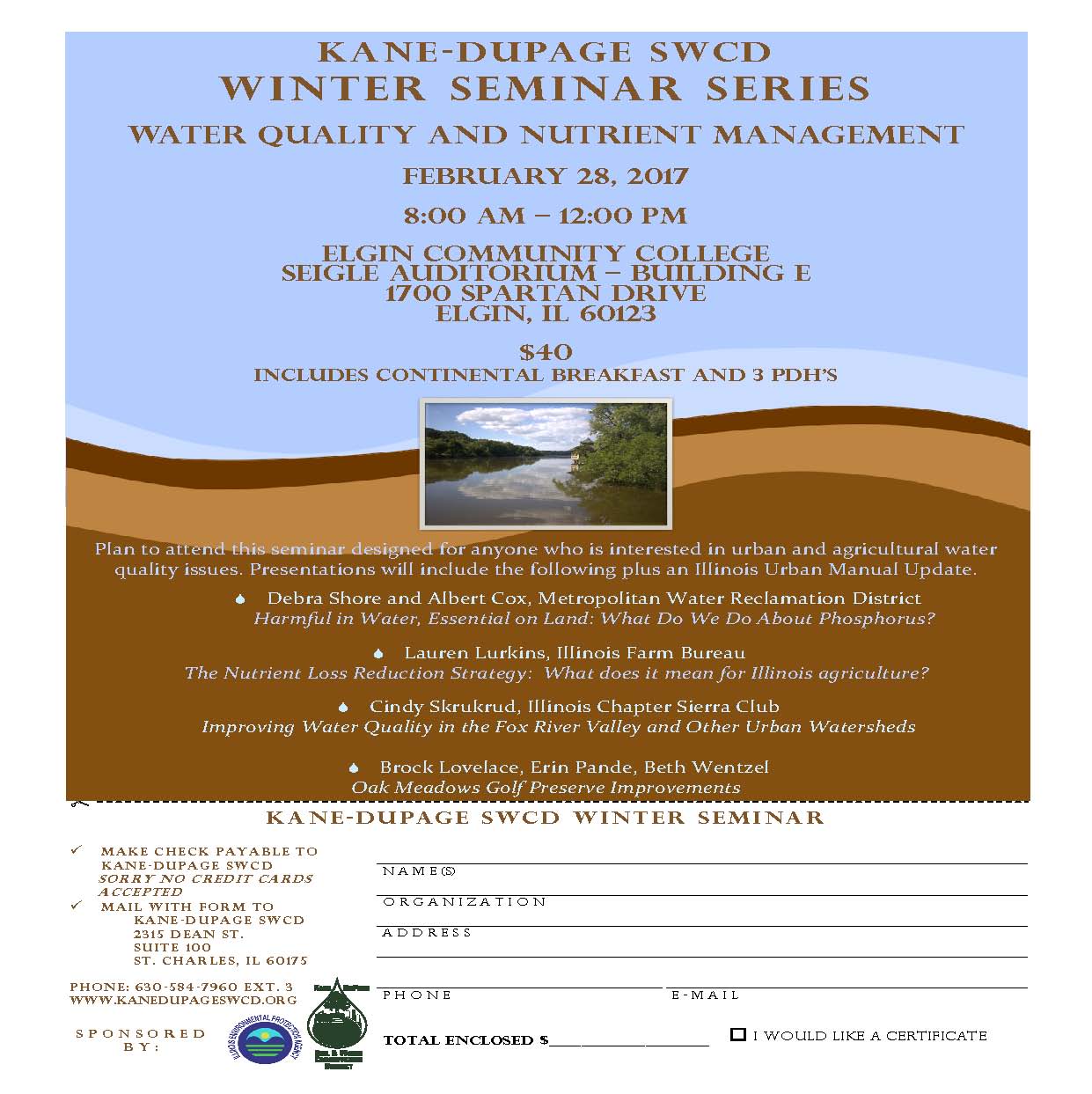 Kane DuPage
Soil and Water Conservation District
Winter Seminar Series
Plan to attend this seminar designed for anyone who is interested in urban and agricultural water quality issues. Presentations will include the following plus an Illinois Urban Manual Update.


Debra Shore and Albert Cox, Metropolitan Water Reclamation District:
Harmful in Water, Essential on Land: What Do We Do About Phosphorus?


Lauren Lurkins, Illinois Farm Bureau:
The Nutrient Loss Reduction Strategy: What does it mean for Illinois agriculture?


Cindy Skrukrud, Illinois Chapter Sierra Club
Improving Water Quality in the Fox River Valley and Other Urban Watersheds


Brock Lovelace, Erin Pande, Beth Wentzel
Oak Meadows Golf Preserve Improvements