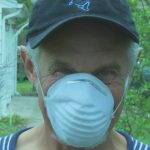 By Gary Swick, President
Mother's Day is approaching but it will surely be another change from the norm. We're learning that forced change can lead to innovation and wonderful surprises. The optimists and silver-lining folks are looking for the new normal to be a healthier and more just version of the world.
Embracing New Traditions
In the 90's, the Friends of the Fox River (FOFR) "monitoring" water quality program was just making its way into schools. At Dundee-Crown High School (DCHS), an event to promote this program, called "Monitor with Your Mother"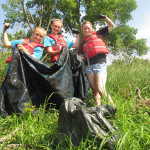 was born. The intent was to celebrate Mother Earth and mothers everywhere.
The focus was on inviting students' mothers to learn how they were monitoring water quality on Mother's Day Sunday. Initially, there was significant resistance for intruding on the traditional Mother's Day family gatherings. The short story is that it became an annual tradition for many students, alumni, and their families (with 300 annual attendees) that offered food, music, paddling, and students educating their families and the public. When I retired from DCHS, so did the event. Ironically, a second wave of resistance against stopping the annual event arose, as it had become a new tradition for many families.
Gift Idea
A great gift for Mother Earth, and any other mother, are native plants. Plants that are native to this region provide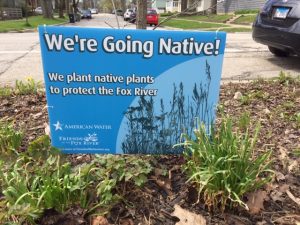 valuable habitat and food for the ecosystem, require less care because they are well adapted, and are beautiful and long lasting. Currently you can order online from the DuPage County Forest Preserve's Native Plant Sale.
Through a recent American Water grant, we have FREE native seed packets and yard signs available. Add natives to your landscape and let your neighbors know how you're helping protect the Fox River. To pick up your free seeds and sign contact us at 815-356-6605 or at info@friendsofthefoxriver.org
Happy Mother's Day 2020 Style!
FOFR wishes all mothers (of all species) a joyous Mother's Day. May you find a safe way to celebrate all moms. Cleaning up some litter and enjoying spring wildflowers may be a new tradition for our watershed's caretakers. Safely enjoy the day and every day.