By Gary Swick, President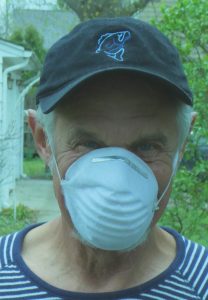 Reflections
River Network's annual River Rally is a national conference that brings together river advocates from agencies, municipalities, non-profits, industry innovators, philanthropists, academics and community leaders to learn and exchange contemporary information. I usually attend River Rally every other year. I always return excited and carrying new tools, information, ideas and new friends and resource contacts to move Friends of the Fox River forward. This year was consistent with its outcome, but the format was quite different.
River Network always puts together a productive, fun, and impactful event. This year, they responded to the COVID challenge and offered a unique experience. The conference ran via Zoom over three weeks exploring different themes: water and agriculture along with resilient communities; effective leadership with science and climate; drinking water with policy and advocacy.
Each day there were  small group breakout sessions that were especially helpful for me. Although the opportunities were brief, these small groups enabled reflection, deeper thought, and some personal connections. Contact information for participants and presentations is available as a resource for on-going use.
These kinds of connections are a good reality check for me on how Friends of the Fox River (FOFR) is doing.  They offer good perspective; FOFR is doing very well in many areas, but of course has much room for growth. Individual sessions covered aspects of education, communication, strategic planning and design, and volunteering. Most of the session presentation slides and materials are available until August 14th. I welcome you to review the River Rally lineup at https://www.rivernetwork.org/connect-learn/river-rally/program/ and discuss any components with me.
Virtual Future
Even though the COVID pandemic had just recently emerged, it was a focus of many of the sessions because everybody has been impacted by actions taken to manage the spread of the virus. Putting on a conference was bold; hats off to River Network. How they approached the event was a lesson for FOFR management in these times because virtual meetings are probably a permanent part of our future. FOFR's approach to managing our educational services, organization of our spring cleanups, and staying active through committee work are some examples of changes we have made. Our upcoming fall fundraiser will be yet another. It is going to be something fun, free, online and focused on watershed education.
Diversity Leads to Stability
River Rally always attracts a diversity of participants. It is clear that to protect a community's resources all stakeholders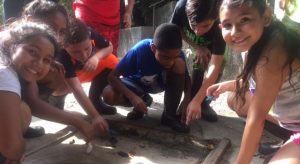 must be involved without exclusion. Including a true representation of a watershed's demographic has long been a common River Rally topic. This issue has traveled from River Rally to FOFR.
We serve a diverse ethnic population of students with our education programs, but know that we have to work harder to include a more diverse representation in our membership and leadership. Please reach out to FOFR to assist us in this pursuit by attending our events, joining a committee, or inviting us to meet with members of your social/professional circles.
Healthy Communities
Water issues often negatively impact under-represented communities of color and poverty. Equity in access to safe and affordable drinking water, proximity to toxic zones, climate change, effects such as floods and drought, and other concerning scenarios were planned topics at the Rally this year. The George Floyd incident and social reaction occurred during the Rally and the River Network and presenters adapted to this emotional time by making opportunities for additional discussions on equity. It is clear that healthy rivers require healthy communities and as it is in nature, it is the same with human culture.
Rally Toolbox
The 2020 River Rally offered FOFR ideas and tools for future organizational management, funding, advocacy, member
and  volunteer opportunities, equity strategies, marketing, internal & externally communication, events, and education services. FOFR has a history of using the River Rally experience for checking organizational progress and moving forward.
These are challenging times for individuals and the organizations that represent them.  We plan to use this year's experiences for innovation and improvement.
Even though the three-week River Rally was time consuming, and limited to being in my basement and backyard, it was wonderful. As in the past, along with the Board of Directors and our staff, I am excited and better equipped to move FOFR forward to continue achieving our mission.
Let's Rally
Please join FOFR as we continue to Create a Watershed of Caretakers. Follow us on Facebook, attend our virtual (and future in-person) events, contact us to learn how you might fit in with a committee, donate to our initiatives, buy a Canoe Raffle ticket to fund our environmental education program, and help us build equity representation. We have always been an organization of friends, let's rally around our river together.