By Jenni Schiavone
Giving Tuesday is today
It's the time of year when opportunities to give to benevolent causes are as abundant and noticeable as all of the brightly colored wrapping paper rolls in shop windows. For your contemplation today is this old saying, "You get what you give." In other words, the cause you choose to support will in turn benefit your life because it matters to you. So many people choose only to invest their wealth in direct personal gain. Consequently, personal gain is the extent of what they get. It sounds shortsighted because it is. Large looming problems like social injustice, climate change or access to health services are like the elephant in the room that no one talks about. Isn't it someone else's job to deal with that elephant?"
Education is a Sustainable Investment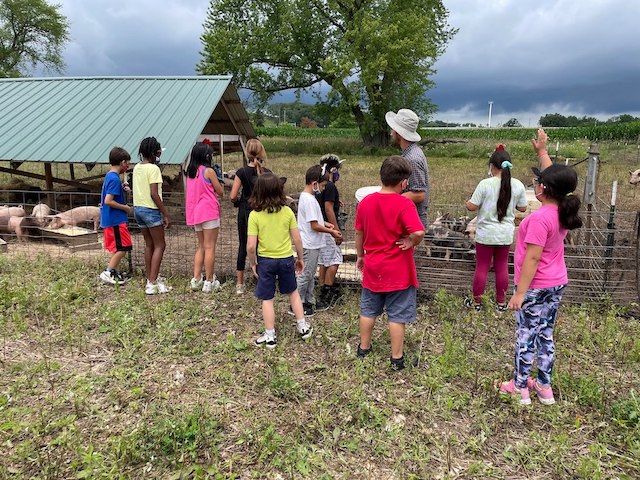 What is absent from the individual wealth growth model is sustainability. Without a collective approach to supporting our society, injustices will continue to grow. Friends of the Fox River invests our wealth in youth education because we know that education is the most effective tool for environmental protection. Many of the same students that splashed in streams with us as engaged young learners have grown up to be environmental professionals protecting human and environmental health. And others are the public voice sharing their passion and knowledge with the next generations, whether through contemporary strategies like posting, hash-tagging or sharing, or the old-fashioned way: talking.
BGC Partnership
Last spring, Friends of the Fox River (FOTFR) was approached by the Boys and Girls Club (BGC) of Dundee Township to lead outdoor activities. BGC is an agency devoted to enabling young people, especially those in need. We knew right away that this partnership would align perfectly with our mission of providing access to and educational experiences in the natural areas of the Fox River Watershed. What we learned right away was that although every club member is a watershed resident, not every member knew what or where the Fox River was. Some of these students attended school just 800 yards from the Fox River.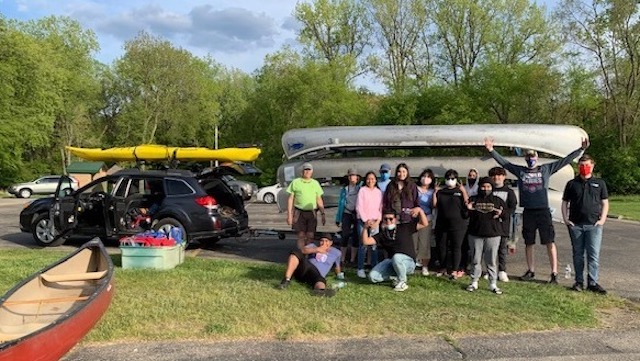 Our Solution, Put Them in Canoes!
Introducing students to how alive their local streams are sometimes can instantly create a watershed caretaker. Introducing students to the Fox River by canoeing is even more powerful than that; it is the first time in a canoe for most of our students. The experience is met with anxiety and excitement. Empowered with the responsibility of navigating on their own (with instruction and guidance), confidence, teamwork, and skills rapidly grow. Their awe at the river's power, and natural beauty produces big eyes and wide smiles. Fear is overcome by fun. For most students, their first words when back on land is, "When can we go again?"
Education is Contagious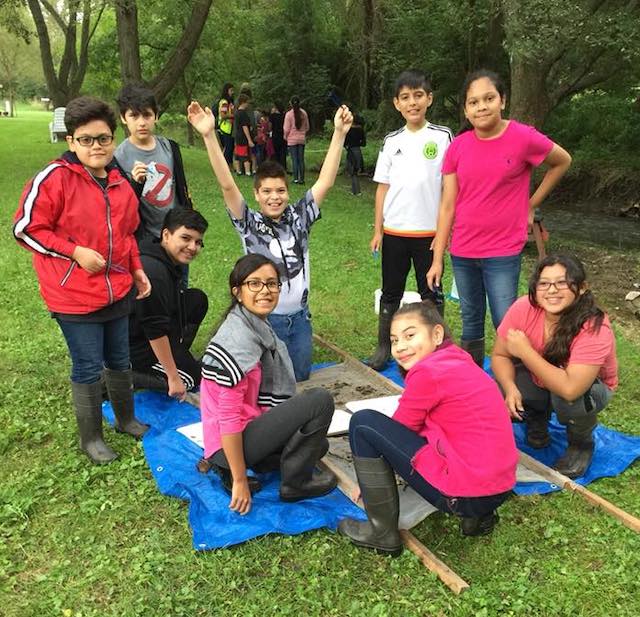 FOTFR has also been regularly visiting club sites for after-school hands-on outdoor education. The feedback has been tremendous. The students look forward to these sessions and are showing off their knowledge to their peers and families. In one instance, a young Carpentersville boy badly wanted to post a small sign he created about forest health after our program was done for the day. When asked why he wanted to leave it, he replied, "I want the younger kids to learn about the trees too." Mission accomplished?
Help Us Reach Our Goal
Investing in youth is at the heart of sustainability. The world is theirs to inherit. FOTFR has been the leader in Fox River Watershed education for over 30 years, impacting the lives of over 50,000 young people, some that have become lifelong residents and grown up to become our watershed's caretakers. Will you help us reach our Giving Tuesday goal of putting an additional 5000 students in the stream in 2022? After all, you get what you give.
Click here or go to https://friendsofthefoxriver.org/get-involved/fund-education/ to give the amount that works best for you.