FREP Noon Network – Batavia High School Wilson Street Pond – Natural Area Enhancement Project
October 9 @ 12:00 pm

-

1:30 pm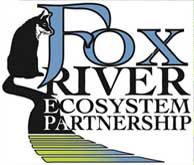 All FREP Membership Meetings & Programs, and FREP Noon Networks are free and open to the public.
Reservations are not required. Most Noon Networks accommodate us bringing our lunch to eat during the program.
Tour the project created on Batavia High School property with Batavia High School teacher Dan Renz, students, and a large group of community partners.
The Wilson Street Pond Restoration Project started as an idea shared by students and teachers Dan Renz and Donna Detrick to introduce some biodiversty into the campus of BHS. They wanted an area like this that could be used by classes to study and enjoy. It started towards the end of spring 2018, where students assisted in writing the grant and designing a baseline plan for the pond.
Through various community partners, listed below, the Wilson Street Pond has started to flourish. In the Fall of 2018, there was a school work day where every Bio and AP Environmental Science student helped out by planting plugs, weeding, spreading mulch, and/or spreading seed.  Later, there were a couple community days to assist in maintaining the site. Students continued to assist in the spring with AP Environmental Students planting even more aquatic plant plugs.  The site is a work in progress, but it is an exciting work in progress.
We appreciate the medical offices just east of the project permitting us to us their parking lot for
this activity, as long as we use spaces in the outer perimeter of the lot, and not use handicap
or spaces closest to the building 
Parking is also available in the lot by the tennis courts, just west of the football field
Meet at east end of the student parking lot on West Wilson Street
Tent provided, if raining