Green Drinks McHenry County
March 1, 2017 @ 5:00 pm

-

7:00 pm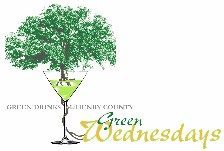 Speaker is Kit Cashmore, owner of Cashmore Produce and Ponics – how does he grow an abundance of lettuce and tomatoes year round hydroponically in McHenry County? He'll tell all.
Green Drinks is sponsored by the Environmental Defenders of McHenry County and Duke's Alehouse & Kitchen.
Head upstairs at Duke's for info and inspiration, business and pleasure. Come talk about "greening" the future with others. Must be 21 to purchase alcohol – non-alcoholic drinks are available, of course!
They have an information table set up, and you are welcome to bring information about your green products and services each month to share.
Additional parking is available at the train station.