by Gary Swick
One of the basic concepts of ecology is that diversity leads to stability. The Fox River watershed has two kinds of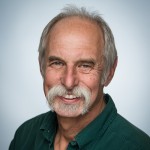 diversity! It can boast of biological diversity, and a diversity of groups that work to preserve and increase the biological diversity.
Diverse Origins
Illinois may seem like a simple landscape. Most folks see it as pancake-flat, with a big city in one corner. The northwest corner is actually very hilly since the landscape-forming glaciers did not grind it down. In northeastern Illinois, the glaciers left a gently rolling landscape that includes our watershed. The southern tip of the state has features formed when it overlooked an ancient ocean. But the majority of the state is fertile land that was flattened by proglacial lakes as the last glacier's ice melted away. It was cubic miles of the last glacier's melting ice that gave us our Fox River.
Diverse Results
The Fox River watershed has a diversity of habitats because of its glacial origin. Many of the ninety-one habitat types found in Illinois, from caves to kames, support many kinds of animal and plant communities here.
Here are some of the Fox watershed's habitat rankings relative to the rest of the state. The Fox River's watershed contains:
100 % of Illinois' bogs

100 % of the White Cedar forests
100% of the un-degraded lakes
89% of the fens
86% of the gravel hill prairies
65% of the wet, mesic, and dry prairies
42% of the sedge meadows
41% of the marshes
Many of the high-quality streams
Several bedrock outcroppings that resemble the  Wisconsin Dells.
From this diversity of habitats, diversity of flora & fauna follows.
Diverse Threats
The Fox River Watershed is clearly a watershed worthy of protection, but it still has an uncertain future. The relationship between increasing urbanization and decreasing water quality is well documented. Increases in wastewater, storm water runoff, and habitat modifications all come with more development.
To the south of the Fox, the Kankakee River's watershed is largely farmland. Agriculture has negative nutrient impacts, but this river still has higher water quality than the Fox.  To the west, the Kishwaukee has many "A", or top rated stream segments in spite of its watershed's agriculture and increasing development. To the east, the Des Plaines River is highly urbanized and consequently has poorer water quality. By just looking around our "neighborhood" we can see that if we don't act to protect the Fox as the population increases, we know the river will be further degraded.
Diverse Protection
In addition to government protections, there are corporate and private individuals offering conservation easements on their properties to preserve habitat or open space. Our region has a consistent history of citizen support with YES votes on referendums to acquire and manage public open spaces.
Protection takes support, legislation, regulations, enforcement, research, management, restoration projects, education, and a variety of other actions. These are the responsibilities of federal and state agencies, regional governments, and a diversity of local organizations.
Too Much Diversity?

Because our watershed is biologically significant, experiencing continually growth, and home to many conservationists, this watershed is fortunate to have an incredible assortment of protectors. This can be quite confusing to the public with the alphabet soup of acronyms. Since it can be hard to tell who the players are without a "scorecard", next month, I will offer a list of Who's Who in Fox River protection.
Individual's Impacts
Whether the people in government positions are, hired, elected or appointed, the public relies on their expertise to do their jobs. Still, sometimes it's necessary for us as watershed residents to be the driving force for protection, or change. Our concern, extra eyes, and sometimes our voices, are required to get the support that our river needs and deserves.
Our watershed also has a history of passionate individuals championing a diversity of initiatives. Probably the most infamous is "The Fox". To learn about his story, join us on Sunday, February 11th for the monthly "Schweitzer Second Sunday" presentation at our Schweitzer Environmental Center.
We are all Friends of the Fox River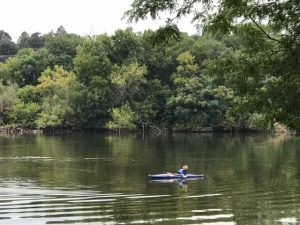 The Fox River is a unique resource. There are few other Illinois rivers where so many people enjoy its beauty, rely on it for drinking water, and have it carry their waste away downstream. Even with decades of progress on protection, it still is an impaired river, and it is still endangered by current pressures and future development.
Consider Aldo Leopold's perspective: "Man always kills the thing he loves, and so we the pioneers have killed our wilderness. Some say we had to. Be that as it may, I am glad I shall never be young without wild country to be young in. Of what avail are forty freedoms without a blank spot on the map?"
Protecting the Fox is going to have to be a unified effort. All the various departments, agencies, and groups have their niche, and must do their individual jobs, but it must also be a collaborative movement. This will be a focus at the upcoming 6th Annual Fox Summit in Burlington, Wisconsin on March 6th, where we've contributed the theme for this year's afternoon session: "From Confluence to Collaboration".
The Fox River has many friends and allies, but few focus on the watershed as a whole. That's a big job, but Friends of the Fox River mission is just that. Please join us in our vision, and mission, to "Keep on Fixin' the Fox".