By Gary Swick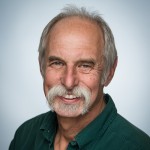 What government agency is responsible for the Fox River's shoreline and bottom, its water quality, the fish in it, or the bald eagles visiting it? The answer is four different agencies! Do you know who they are? Just deciphering who's protecting the Fox River can be a huge challenge.
If Hilary Clinton was correct, that it takes a village to raise a child, then it surely takes a watershed of protectors to care for the Fox River. With over 1 million human residents having an impact on the watershed, we must rely on a diversity of protection efforts. But understanding how it works can be very confusing.
Name Game Problems
Wisconsin has two Fox Rivers. The Upper Fox flows northeast into Lake Winnebago and the Lower Fox continues north to Green Bay. Neither of these is connected to our Fox River.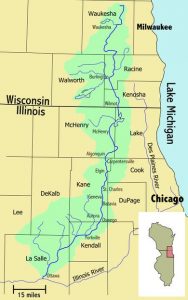 The headwaters of our Fox River are near Waukesha, west of Milwaukee, and the river runs all the way down to the Illinois River at Ottawa.
OK, now that we know which Fox River we're talking about, let's consider the alphabet soup of Illinois Fox River protection groups.
We are the Friends of the Fox River (FOFR), and have close associations with the Fox River Study Group (FRSG), Fox River Ecosystem Partnership (FREP), and the Sierra Club's Valley of the Fox (VOF) chapter. You'll often find us all seated at tables next to each other at valley events. We work for pretty much the same ends, but have different niches.
Friends of the Fox River stands unique in its watershed-wide (two states) approach. We are the only citizen based advocacy organization focusing on the entire watershed without any restricting influences from ties to governments in either state. This does not make us better than other environmental groups, it just offers us different opportunities than more local, or governmental, groups. To protect the Fox, we must all work collaboratively.
Sorting Out The Alphabet Soup
The groups I named are organizations we work with along the middle Fox River in Illinois (Lake to Kendall Co.). Now add in the many other non-profit organizations, local municipalities, county and regional entities, to the state and federal governments throughout the watershed from Waukesha to Ottawa and we have a real alphabet soup.
Have You Ever Wondered?
What organization(s) should you join as a member?
What organization put the curves back in Nippersink Creek? Why?
To which organization does your fishing license fee go?
What organization do you call if you see someone dumping materials into a waterway? What organization will respond?
To which organization do you complain to when your neighbor drains their pool into your yard and basement?
We All Live Downstream
In an effort to provide a kind of Fox River "Who's Who", I've created a partial list of those directly connected to our river, see "The Who's Who of Fox River Protectors". Realize that we are all directly connected to the Fox, every time we flush. And there are many individuals and groups doing much good work that impacts our watershed indirectly as well.
(My apologies to any groups not mentioned.)