By Gary Swick, President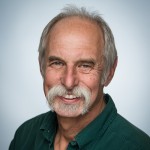 "How is the river doing?" and "What's new with Friends of the Fox River (FOFR)?" are the two most common questions that I hear related to the Fox River. In January, I will answer the first question during my State of the Fox River 2020 report at Schweitzer Environmental Center (SEC) on January 12th. So I'll address the second question here.
In short, we are actively fulfilling our mission, serving as a voice for the Fox River and progressing in our goal: to create a watershed of caretakers. What makes us unique as a Fox River environmental group is that our advocacy seeks to cover the entire watershed. That expansive geography, covering two states, over 200 miles of river, with 1.2 million people, is a major challenge.
The Fox River Summit
One way that FOFR is addressing this by forming partnerships with other organizations associated with the annual Fox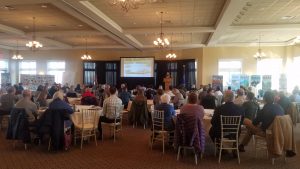 River Summit, which is a professional conference attracting various agencies, organizations, and groups from both states that focus on the river. At the Summit we have shown leadership in planning the event, introducing  "Love Our River Day" spring cleanups. And last year we introduced the concept of "It's Our Fox River Day" (IOFRD), a watershed-wide event on the same day each year; the 3rd Saturday in September. In 2020 we will strengthen and expand that event.
Strategic Planning
We systematically approach our mission through a strategic plan. Now beginning the Plan's third year, we regularly check our pulse at board meetings, and execute the plan through committee work. Our backbone is our very active board of directors. Normally, organizations look to their board members to contribute wealth, work, or wisdom. Each of our members offer all three. Board members, staff, and volunteers fill committee positions that bring direction and action to our plan. Thank you staff and board for a very exciting year of growth and accomplishments!
Communication with Members
Our Communications Committee is responsible for our monthly newsletter and other contact with members and the public through an expanded website and nearly 2,800 followers on Facebook. Our Membership Committee has nearly doubled our members and donors this year!
We changed our annual membership renewal date from the 1st of the year to August to align it with our largest member gathering at our "No Clean Water, No Good Beer" fundraiser. The Membership Committee also developed an expanded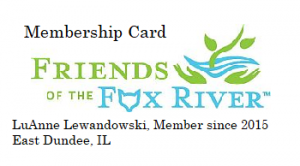 Business Partner program, and is now adding a family-oriented outdoor discovery program on the second Saturday of each month. We welcomed two new active members this year; Brandon Combs and Karen Flowers who have brought skills and new perspectives for our continued growth. You will be receiving a survey shortly requesting your opinion on our current direction. Being a member of FOFR just keeps getting better!
Housekeepers
Our Schweitzer Environmental Center Committee offered 12 different programs on second Sunday's last year, including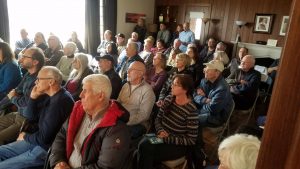 river topics, live Birds of Prey, Dog Days of August and our annual Holiday Nature Arts and Crafts sale. They also hosted a new 4th of July fireworks watch party, which will be an annual event. Through the generosity of a board member, and free installation by ex-carpenter and Executive Director Gary Mechanic, we replaced a crumbling upstairs window. We also purchased a new septic tank, which was again covered with a donation by Board member Art Malm. It was installed by Kane County Forest Preserve District workers. Our lease for the house with the Forest Preserve District will be renewed with School District 300 (D-300), and the addition of LEAD 300, the D-300 chapter of the Illinois Teacher's Association. We have big plans for watershed education through this partnership with D-300 this year. SEC's success is due to a large team of volunteers. Thank you.
Educators
The Education Design Team is the largest and most mission oriented arm of FOFR. Both 2019 spring and fall field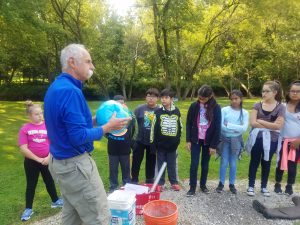 seasons were disrupted by flood conditions, but we still engaged 2,200 students. We offered training's to the public on in-stream monitoring, and on demonstrating our new Enviroscape® watershed models. We developed a creative menu of our educational services and are working with municipalities to expand our "Watershed Watchdog" streams education program. Through a successful Go Fund Me campaign, we replaced our 15-passenger van, the Dragon(fly) Wagon. We have several new initiatives to expand our in-school and informal learning programs and are always looking for volunteers to help us grow our capacity.
Bringing Home the Bacon Lettuce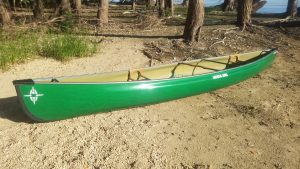 Our finance committee keeps us in the black and moving forward. "No Clean Water No Good Beer" (NCWNGB), our annual August event, continues to be our largest fundraiser, and a dedicated volunteer team makes it possible. The generous annual support from the MacNamee Family Foundation turns St. Patrick's Day into the FOFR Luck of the Iri$h. This year, to raise funds to support a full time educator position, we will be raffling off a brand new Northstar Northwind 16 canoe that was generously donated by expert canoe builder Ted Bell. So get ready to buy your raffle tickets early and often.
Cleanups Have Become Annual Celebrations
Our advocacy, protection of water quality, and events are becoming more organized by restructuring committees. Dam removal, community engagement, and partnerships are now becoming priorities. We learned lessons from our 2019 "Love Our River Days" events with: Anna Moeller in Elgin, the City of Batavia, the Kiwanis Club's large cleanup in Aurora, and with our new partners at Southbank Original BBQ in Yorkville. It was great to pair our cleanups with meals and entertainment for our volunteers at all of these community service events.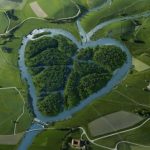 Our first annual It's Our Fox River Day on the 3rd Saturday of September inspired more than 150 volunteers, 7 official municipal Proclamations, and 11 events in Kane County alone. Cleanups were organized by 7 new partners, including a South Elgin High School student and Vida Yoga in Elgin. Consider organizing your own cleanup or river celebration for a bigger & better watershed-wide event in September 2020.
Better with Your Help
The state of FOFR is better than ever! It's exciting to report our stability, strategic growth, and numerous new pursuits. The pioneering voice of the Fox River, the environmentalist from Oswego called "The Fox", sought to empower citizens with a call to protect their watershed through civil disobedience. We now have many more resources for protection. Our successful achievements are possible only with support from people like you.
Wanted: You
We grew in 2019 thanks to volunteers generously joining us with their skills, new perspectives, and financial contributions. In the New Year, please resolve to consider what is going to be your call to action with FOFR. I will personally meet with you to help you find your place and work forward in our goal of creating a watershed of caretakers.
Join us in the fun as we "Keep on Fixin' the Fox."