We are learning that doing things differently (not necessarily by choice)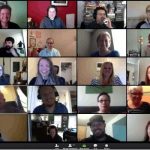 can yield better results. Friends of the Fox River (FOFR) is meeting new challenges by offering our services of education, restoration, and advocacy in new ways.
Everybody is experiencing some loss during this unique period: loss of life, connection to others, work as we knew it, routine home life, sense of security, financial income, easy access, convenience, and an overall feeling of freedom. The cancellation of Thom McNamee Memorial St Patrick's Day Parade and Kilted 5K means FOFR lost its second largest annual fundraising event.
On an organizational level that's significant, but on a watershed level it's tiny. We remain open for business and will not be asking for any donations until a more appropriate time. We also had to cancel our spring clean-ups and education events. For those challenges, we looked at our mission and are working to respond with new initiatives that can help us continue to "Create a Watershed of Caretakers."
The Restoration Challenge – Alternate Spring Cleanups

Even with our shelter in place status, we can still achieve our clean-up goals this spring. But to do that, FOFR needs your help. We request that individuals and small family groups visit the Fox River's watershed (including streams, streets, fields, and parks) wherever and whenever it is safe and convenient. Working in small ways we can collectively achieve a large impact in habitat and community restoration.
Pick it up, Post it, & Earn a Tree!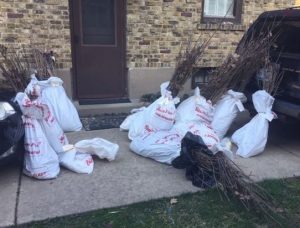 On Arbor Day (4/24) we officially began our Alternative Spring Clean-up program. One of our partners, Living Lands and Waters (LLW) has a Million Trees Project for habitat restoration. This year, LLW distributed 160,000 trees throughout the lower 48 states. FOFR helped with the distribution in our watershed and now has some of those trees.
We are offering a FREE tree to anyone who participates by collecting trash along the Fox River and its tributaries and posts a photo/comment on the FOFR Facebook Alternative Spring Clean-up event page while supply and availability allow. Please visit the site for inspiration and join us by participating.
The Education Challenge – Rolling Out The Watershed Academy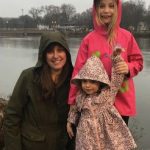 Since our educators can't come to schools, we are offering regular posts on the FOFR Facebook page that will includeactivities that you and your family can do together in outdoor spaces and at home in response to family sheltering in place. Our educator, Jenni Schiavone and several volunteers are working to keep us connected to our watershed to further our goal of creating a watershed of caretakers. Check them out and try them out.
The Connecting People to Nature Challenge –
For the Health of It, Visit the Fox River

The Fox River is open for business. It's a vital business as it provides a great diversity of habitat for an abundance of flora and fauna, supplies drinking water for over 300,000 humans (and their pets), receives stormwater from 2600 square miles, and accepts the reclaimed water of over 1,000,000 residents of the watershed. In addition to those services it offers restorative powers too.
The order to shelter in place is necessary to control the spread of COVID-19. It is neither safe nor advisable for everyone to currently venture outside. Staying inside is a precautionary measure. Going outside into a natural setting can however be a proactive measure in building physical, mental, emotional, and spiritual health. The power of nature to promote health and well-being is well documented. Here are just a few samples:
Spending at least 120 minutes a week in nature is associated with good health and wellbeing
Research shows that spending more time in nature can improve your health, happiness and lead to better environmental decisions.
A new study finds quantifiable evidence that walking in nature could lead to a lower risk of depression.
Yes, Cornell Health clinicians and mental health providers really do "prescribe nature" to students! 
Friends of the Fox River's (FOFR) mission is to preserve, restore and protect the Fox River Watershed's resources by connecting people with nature through education, research, restoration and advocacy. You can help FOFR achieve its mission individually and in small family groups. Visit the natural areas in the Fox River Watershed and enjoy its calming and healthful powers.
Coming Soon!
FOFR will be running another Facebook event asking folks to document their experience with photos or videos. This will be accompanied by a logo design contest. By sharing your experience and messages you will enable those who may be unable to participate to appreciate and enjoy the river.
Collectively, these virtual experiences can help connect us. Spring is popping and the watershed is offering many gifts, such as ephemeral native wildflowers, migrating birds, spring peepers, and more. Please allow the Fox River to refresh us and improve our mental and physical health.