By Gary Swick, President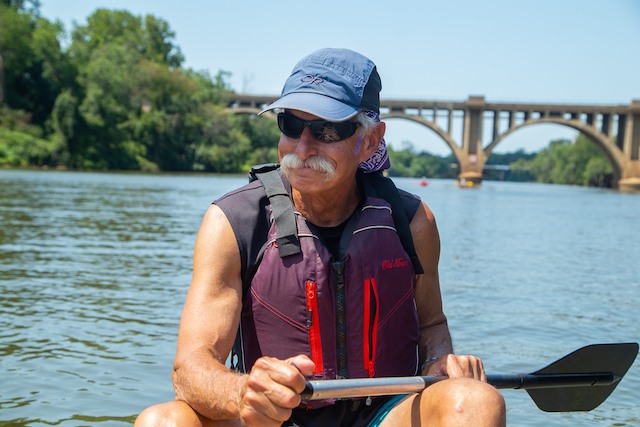 Who doesn't like to attend a party? We picked the date for you: Saturday, September 18th. You pick the venue, who is invited, and how to celebrate It's Our Fox River Day. As conditions continue to change, please follow CDC guidance.
Much to Celebrate
The residents of the Fox River watershed have much to celebrate. In the past 50 years, we have seen our river go from polluted to providing drinking water and safe recreational opportunities. Wastewater treatment has greatly improved and is now being fine-tuned to comply with the new phosphorous reduction goals. Municipalities are addressing the alarming increase in chloride levels in soil and groundwater with better road salt management practices. We see corporate campuses and individual residents' lawns converting from turf grass to native species in order to manage water, reduce chemicals, conserve energy, and add habitat to increase biodiversity. River towns that once turned their backs to the river (using it for only waste disposal) have turned around and ecological restoration efforts throughout the entire watershed are yielding comebacks for many species. We are heralding our culture's valuable resource, the Fox River,
with constructed river walks and increased access.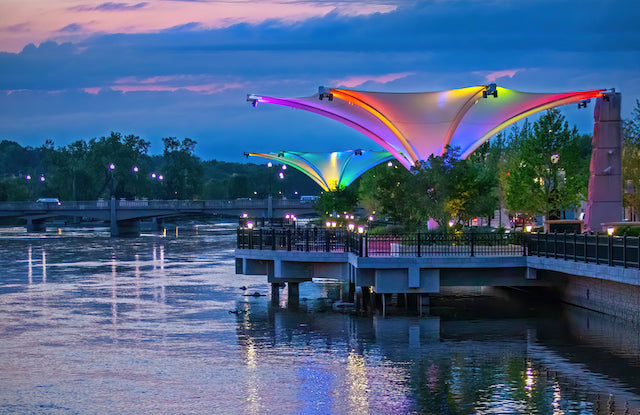 Connecting to the Fox River
Friends of the Fox River (FOTFR) works to "create a watershed of caretakers." As stated in our mission, we achieve this by connecting people to nature. We work with schools and youth groups to assist children with collecting and analyzing water quality data; we connect with communities or out in the field at special events, like the Rusty Rodeo, or on scenic, guided canoe trips. For over 30 years, FOTFR has been organizing trash removal events that enable participants to visually see the threats and physically take action. The awareness that comes from such experiences creates an understanding and appreciation for our Fox River. Fundamentally, humans care for what they see as theirs and these connections are the catalyst for empowering the public to embrace their roles as caretakers.
Connecting Communities
FOTFR founder Pat Reece proclaimed in his 1988 vision for the recovery of the Fox River, "…a few groups and agencies cannot protect the Fox River. It will take a watershed-scale effort involving each state, county, and community working together in harmony." The intent with It's Our Fox River Day is to demonstrate unity throughout the watershed in a celebration. Be included as we celebrate our Fox River from the headwaters in Waukesha, Wisconsin to the union with the Illinois River in Ottawa, Illinois and all places in between.
Variety Wanted
The original idea was a mass clean-up but at FOTFR we like to try new approaches. A resolution dedicating the 3rd Saturday in September as It's Our Fox River Day was created and many municipalities have adopted that date. Elgin and Batavia also conduct cleanup efforts and organizations like our friends at the Kane County Forest Preserve District, the Conservation Foundation, and the St. Charles Park District run cleanups too. But many others have created their own variations which include, visual art production, music making, yoga, a flower blessing, a make-up party (the West Dundee Fox River Glam up), and specialty drinks at riverside taverns.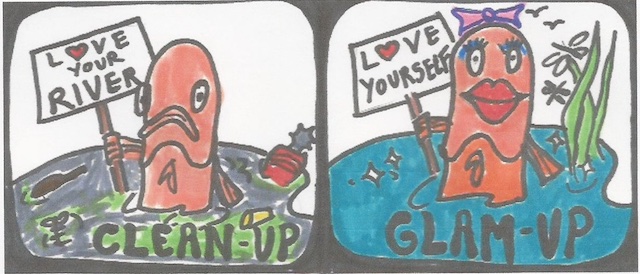 Cleanups are fine
Cleanups are easy to organize, don't require much training or tools, offer immediate, tangible success, and they're fun. There has never been a trash shortage in our watershed, from the early days with 55-gallon steel drums and tires to today's trash, comprising mostly single-use plastics. All trash is a degradation of habitat and important to remove. Big shoreline and park events are wonderful, but small street storm drain clearing is important too. Also, to help residents fully understand the impact of litter on our Fox River, FOTFR's Education Design Team has just developed a litter analysis and action activity that is available upon request.
FOTFR is excited to see how you will choose to celebrate It's Our Fox River Day. Consider a neighborhood clean-up, an on-the-river flotilla, a fishing derby, or making and sharing a video. Nearly any format is appropriate if it recognizes your connection to the river. Contact us for planning assistance. During or after your event, please share details with us on the FOTFR Facebook page or by sending a report and photos. Join us in celebrating our progress as we
"Keep on Fixin' the Fox."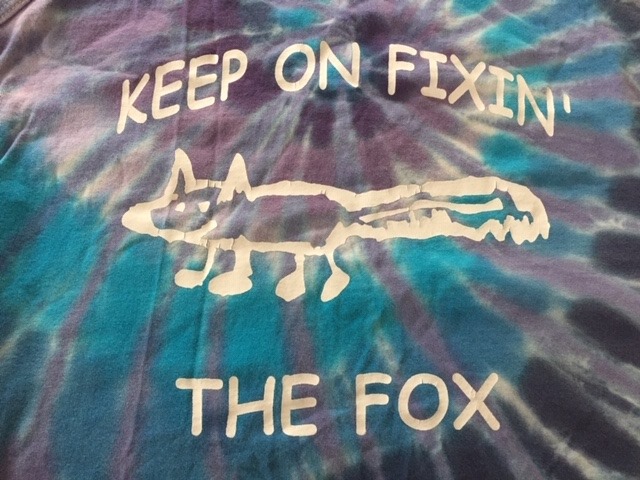 Visit our website to get resources and to register. If you would like to volunteer for an existing cleanup, please contact us at: execdir@friendsofthefoxriver.org and we will connect you with your options.