One Earth Film Festival – "The Need to Grow"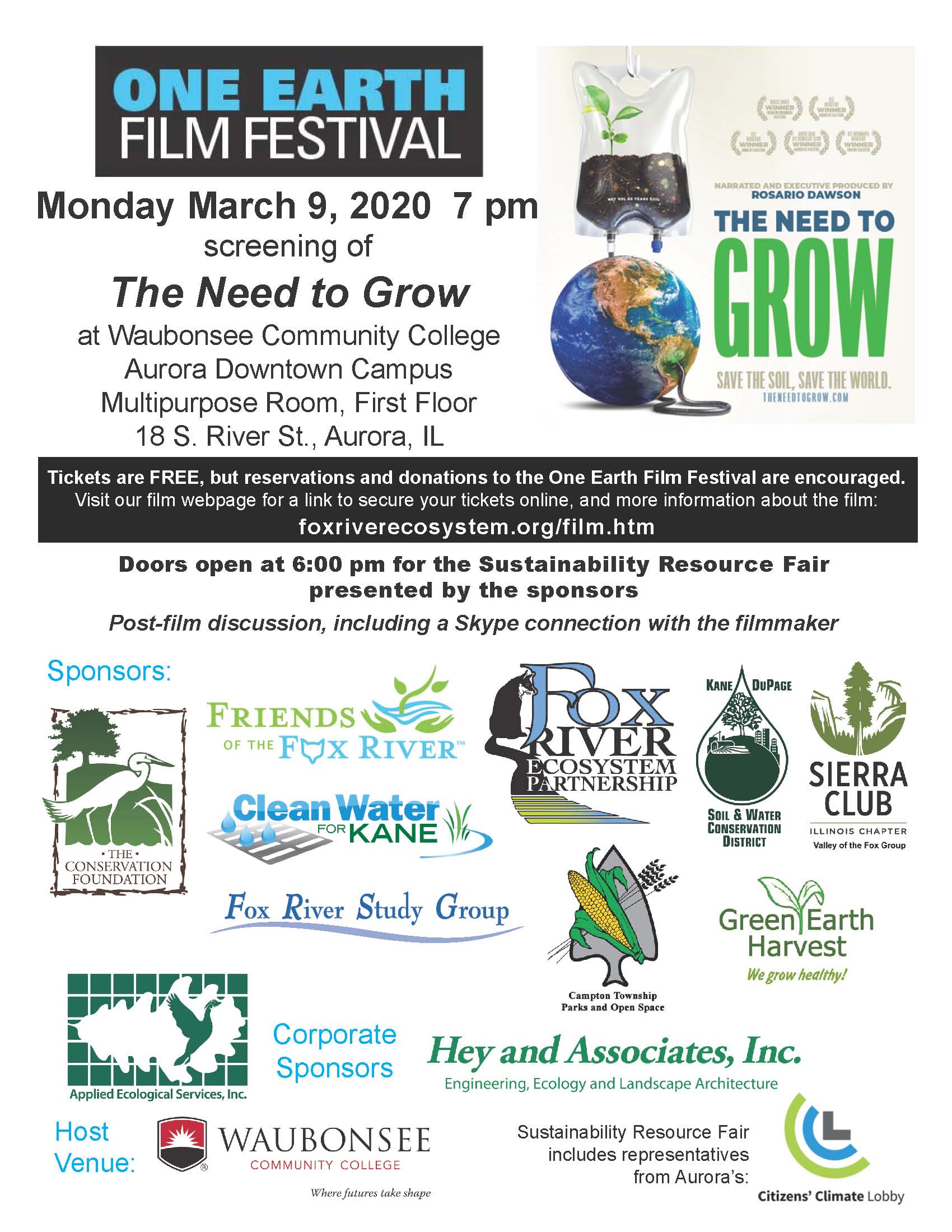 Friends of the Fox River  is delighted to join FREP and other partners to co-sponsor the 4th annual screening.
In a race against the end of farmable soil, three individuals fight for change in the industry of agricultural food production, calling for a revolution. "The Need to Grow" delivers alarming evidence on the importance of healthy soil — revealing not only the potential of localized food production working with nature, but our opportunity as individuals to help regenerate our planet's dying soils and participate in the restoration of the Earth.
One Earth Film Festival (OEFF) is the Midwest's premier environmental film festival, creating opportunities for understanding climate change, sustainability and the power of human involvement. They showcase top-issue, thought-provoking environmental films and lead audiences in interactive post-film discussions focused on solutions. One Earth Film Festival is a production of Green Community Connections.
The event is free but you must REGISTER
https://www.eventbrite.com/e/the-need-to-grow-march-9-waubonsee-community-college-tickets-91119772693
Doors open at 6 PM for our Sustainability Resource Fair