By Pat Okonek, Board Member, FOFR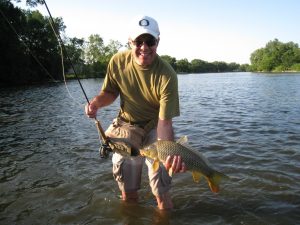 One of my favorite hobbies is fishing, especially fly-fishing. I took it up as a youngster and had the good fortune of growing up next to a river. Besides lots of actual fishing, I learned how to "read" rivers and learn how fish behave and relate to their environment through immersion – literally by observation while swimming with a mask and snorkel.
Fly-fishing is a blend of science and art. It can be technical and has bits and pieces of entomology, math, and biology all of which I generally ignore. There is quite a bit of coordination required for casting and wading. I once considered my casting technique superior to Brad Pitt's character in the movie "A River Runs Through It", but lately my cast is evolving to more closely resemble an old lady trying to swat a bee with a broomstick (credit to Patrick McManus for the analogy). There's a fair bit of skill involved but at day's end, tenacity and a bit of luck are essential. I still have enough of the latter to continue to enjoy it.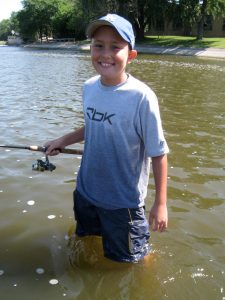 I have many pictures of fishing trips with friends and family and there is a story behind every one. One of my favorites was taken by my youngest son Tim of me holding a carp I caught on the Fox on a fly. I thought I had surely hooked the next state record smallmouth bass. What a fight and what fun! We are blessed in America to have free public access to fishing like we have right in our backyard on the Fox River.