Strategic Planning Retreat – A Unifying Spirit
By Gary Swick
We all seem to have different methods of charting our courses. Some of us planetary creatures live our lives by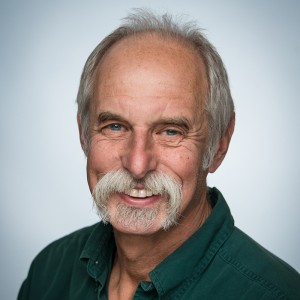 being blown by the winds of fate from one place to another. This may work fine for milkweed seeds, but is risky business for some non-nomadic individuals, and it certainly doesn't work well for professional businesses and organizations. Personally, I have been fortunate to find three rewarding careers simply by landing in the right place, without even filling out a job application. Once there, I was able to receive the right nourishment and conditions to grow. That's quite lucky.
For a business or organization, relying on chance is often foolish and unproductive. Having intention, purpose and a plan is the wiser path. Friends of the Fox River (FOFR) has had periodic planning sessions to check its course and redirect as needed. When Executive Director Gary Mechanic came aboard, it was with the agreement that we would develop a strategic plan. This was one of many gifts that Gary has brought to our organization.
As a board, we danced around the strategic plan issue for several months. Then a friend (of mine and of the Fox River), Doug Williamson, offered his services to facilitate the process. The two Gary's and Doug met with a consulting service in Madison last spring. We gathered ideas and began the process.
Checking Our Pulse
We created a set of on-line surveys and distributed links to take them to our membership, past board members, associate agency and organization staff, donors, volunteers, and others important to the organization. Thank you if you took the time to help us check our pulse. Doug compiled the data and conducted follow-up interviews. In addition, we reviewed selected writings of Friends of the Fox River's founder, Pat Reece.
Finally, we conducted a weekend long retreat for the planning team. Doug put together an agenda to guide us through the process of data analysis, introspection, developing new strategies and a final plan.
One Direction
What resulted was a strong collective affirmation of our mission, work, and identification of new paths to pursue. In addition to our tangible work challenges charted during the planning retreat, there was a unifying spirit among the
participants. We entered the retreat looking in many directions, and exited collectively focused upon a defined future.
For nearly 30 years, Friends of the Fox River has been an important voice for the watershed. We have filled that niche, and worked productively with other organizations, agencies, and municipalities to carry our mission forward.
The mission of the Friends of the Fox River is to preserve, restore, and protect the Fox River Watershed's resources by connecting people with nature through education, research, restoration, and advocacy.
Much has changed in 30 years, but the on-going threats to our river and watershed remain. And with the trend of diminishing federal protections, our work to protect water quality, and the Fox Valley's local natural resources, is even more critical. Friends of the Fox River is committed to empowering citizens to change our culture to more properly value our relationship to the Fox River and it's watershed. The strategic plan is being developed to do just that.
The Planning Team will be present its final Plan to the board at our annual meeting at 7:15pm on Monday, December 4th. Please join us at our Schweitzer Environmental Center to learn how we will be proceeding, and where you fit in.
Below is Doug's report on the Planning Retreat. He did a fabulous job as the facilitator.
Retreat to Advance
By Doug Williamson
On Friday evening, September 29, nine Friends of the Fox River gathered in Spring Grove at the Prairie Club's private resort along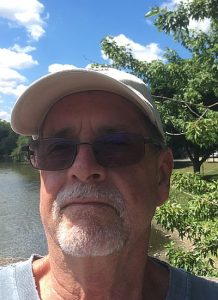 Nippersink Creek for a weekend long strategic planning retreat.
The purpose of this gathering was to collaborate and identify the organization's strategic areas in need of attention and begin drafting goals and actions to address them. That evening, attendees' discussed their visions, personal and organizational values, and who Friends of the Fox River gives voice to, personal and informal discussions continued into the night.
On Saturday morning, after a hearty breakfast prepared by Executive Director Gary Mechanic and Board member Pat Okonek, sleeves were rolled up and a long day's work began. The morning session began with a state of the river and membership report by President Gary Swick, followed by a financial report by Treasurer Kyla Jacobson. Participants then dug into survey and interview data. A three-hour examination and preliminary analysis of data from 63 surveys and 12 interviews ensued. Planning team members worked in pairs, moving from chart to chart to converse and list strengths, weaknesses, opportunities, threats and areas of improvement for FOFR.
After continuing these conversations over sandwiches, the group reconvened Saturday afternoon to discuss a framework for identifying core strategies to address. As our brains became saturated with too many ideas, we opted for an hour walk and talk outside on a beautiful fall day. Refreshed, we gathered our thoughts, discussed, debated and drafted strategic questions in seven areas.
Saturday evening began with an extraordinary feast prepared by our gourmet chefs Gary and Pat. Conversation, laughter, and refreshment continued into the night.
A New Day
Sunday morning found us giving our short orders to the cooks and easing into our last session. Once we clarified the seven strategic questions on charts, participants worked in pairs to brainstorm and answer the questions. Sponsors for each strategic area were agreed upon to draft goals, strategies and action steps for each area during October.
The whole strategic planning team will reconvene on October 31st to share and discuss the draft strategies and actions.
The essence of what we all came away with from this weekend experience were aptly expressed by Board member
Pat Okonek:
"Thoughts from the nightstand after more personal reflection on communication and outreach and what I heard from all of you during our retreat:
We are all people restoring and protecting nature.
Through restoring and protecting nature
we are people helping people learn, develop, and grow.
We help people connect with other human beings.
We help people feel better about themselves and about others.
We are all people restoring and protecting nature."